Cooking the revolution
Foie gras is no more valuable than cassava, and insects are also fair game: the most innovative chefs are exchanging ideas and using new culinary knowledge. They are open to the unfamiliar.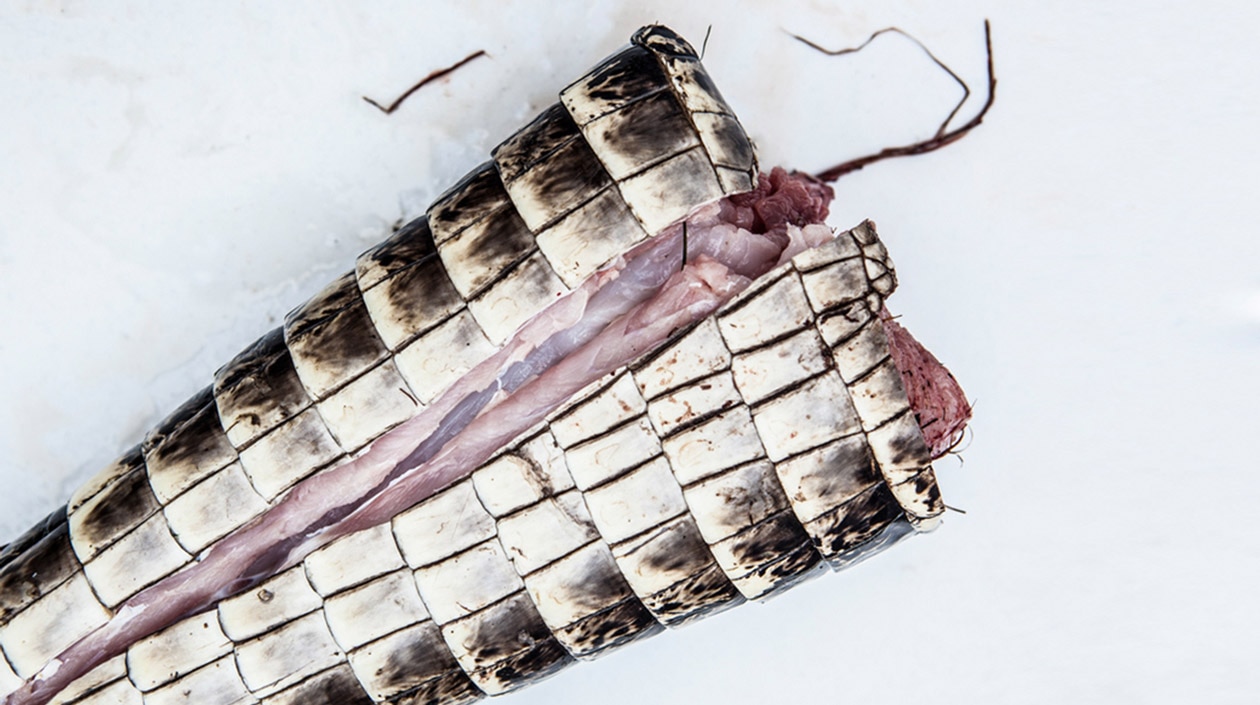 A global culinary revolution is happening. Professionals are getting involved in a new legacy, subverting the supply chain of global mass production, finding ways to regenerate ecosystems, revitalising economies, and enhancing a new cultural food consciousness. Rethinking the food production system literally from scratch, chefs of the second wave, after the first huge revolution launched by Ferran Adrià, are conducting anthropological, biological, and entomological investigations in the most innovative kitchens around the world. They are becoming ambassadors for a new sustainable approach to food.
It's a radical one in which sciences, such as botany and zoology, psychology and entomology, match skills of chefs and farmers looking for more sustainable, reliable ways of eating and preserving nature. Food can be the answer to the world's most pressing questions on health, environment, education, and economics. So chef and food professionals ask themselves how and where to get more ethical food. The solutions are as many as culinary traditions in the world.
Ferran Adrià was the first to show how culinary passion can go scientific. But his research was more on methodology and processes.  By the 1990s, via experiments in his legendary laboratory kitchen at elBulli on the Spanish Costa Brava, he had created new cooking concepts and methods that went beyond taste sensations and merged with art.
Most recently chefs are interested in rediscovering diverse cultural and biological culinary heritages.
Alex Atalà, founder of D.O.M. in Sao Paulo (1999), one of the most brilliant chefs at the moment and part of the second generation of renovators after the era of Adrià, is rediscovering through contemporary reinterpretation the culinary heritage of Brazilian gastronomy. "Betting on the identity of Brazilian products involves providing a new source of income to communities in my country, and actively contributing to environmental protection. Foie gras is not worth more than manioc." This chef's investigations include the cooking of insects and the "dynamic flavours" generated from putrefaction. 
The power of fermentation
"Dynamic flavours" are also the fixed nail of a rising star in the Belgian culinary world: in his restaurant "In De Wulf", Kobe Desramaults is combining modern techniques with century-old cooking, preservation methods, and locally foraged herbs. "Quite naturally, we started thinking about how to preserve local seasonal food longer, as was done in the past. So we are experimenting with preserves, with fermentation processes, with long-lasting goods", says Desramaults. "It's like a puzzle coming together, rediscovering this potential and these flavours helps us keep tradition alive."
"Dranouter is where I've been raised, the place where I come home and love to come home over and over again. The menu doesn't change every season but when the time is right. I call it 'organic kitchen' because I have to adjust it to the things happening around us." After having experimented with nitrogen and other molecular techniques, Kobe chose to return to his roots, and started working with regional products and processes to preserve food. No "exotic" or luxury ingredients, but seasonal vegetables from local farmers, wild herbs from the Kemmelberg, smoked veal, sepia caught in the North Sea and seaweed from its shores. He now combines modern techniques with century-old cooking and preservation methods, checking the results and flavours given by yeast, fermentation, mould... One of his signature dishes is young pigeon from Steenvoorde, aged three months on smoked hay.
Assuming the new role of chef
Eating insects was the subject of two earlier talks, in 2011 and 2012, at the MAD symposium in Copenhagen ("mad" is Danish for "food"), an alternative gastronomic Davos founded by multi-starred René Redzepi. Here tastemakers from around the globe have been convening every year for three years now. This year, the topic was "guts", seen from a variety of perspectives: natural, social, environmental, emotional, culinary, and slightly insane. MAD has become an occasion for celebrity chefs to take responsibility and do something of value while they are in the spotlight. "Our trade is changing", said Redzepi, "chefs are invited to give TED Talks, they're even invited to the White House." Professional avant-garde meetings like MAD, indicate that modern chefs are facing challenges that go far beyond simply supplying people with meals. It is about "studying food through an interdisciplinary approach, to increase the industry's general awareness," according to the organisers of MAD. "We want to gain a better understanding of how the food we choose to cook can make us more mature chefs, how we might affect agriculture for the better." 
There is a global culinary revolution taking place. Professionals are getting involved in a new legacy, subverting the supply chain of global mass production, finding ways for regenerating ecosystems, revitalising economies, and enhancing a new cultural food consciousness. Reconsidering the food production system literally from scratch, chefs of the second generation after Ferran Adrià's huge revolution are carrying out anthropological, biological and entomological investigations in the most innovative kitchens around the world - and so becoming ambassadors of a new sustainable approach to food.
"Cook it Raw" is another experience coming out of Noma's entourage, a food community run by a volcanic Italian communicator, Alessandro Porcelli, former basketball player in Australia and now consultant to the Danish and Swedish government on food topics. "Cook it Raw" organises annual nomadic events, gathering dozens of the most influential emerging chefs in the world. "During these events chefs explore some of the most intriguing destinations on earth, from Lapland to Japan and South Carolina, and take time to experiment in a way that is not easily possible in their home kitchens." As Porcelli explains, "chefs are united by their willingness to take risks. They build friendships and collaborations, a spirit that was inconceivable ten years ago when everyone was stuck in their kitchens with their secrets."
The Raw community is growing via modern social networks: top-tier chefs meet producers, and artisans share their personal achievements as arbiters of sustainability. "Chefs can be the ambassadors of sustainable new roads, points of connection with academics; they can make use of this bio-diverse universe. The future is going to be about small organic farming as opposed to industrial farming and big moneymaking ventures by government and financial institutions. This is the path for our survival." "Cook it Raw" brings chefs together to harvest herbs directly in the fields, in the forests, and on the way back they stop by the farmers: "In each country visited, the local production of livestock and crops has to be protected and valued, much like unique and precious jewels just waiting to be discovered."
The "Cook it Raw" community includes names like David Chang, Davide Scabin, Pascal Barbot, Massimo Bottura. In October 2013 they were in South Carolina, elaborating the topic of BBQ, one of the mainstays of U.S. culinary culture. And in 2014, they will be in Yucatan, Mexico. Gradually they hope to transform this event for professionals into one for the public.
Do you like this page?