Foundation
As a Foundation, the Alimentarium is financed from various sources.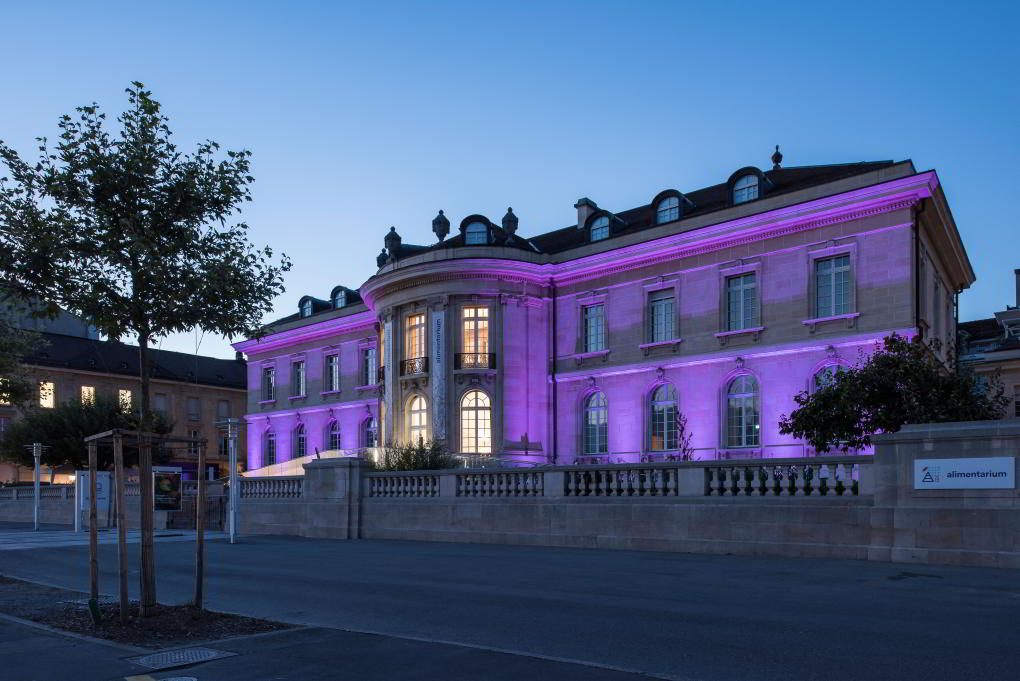 Governance
Constituted by Nestlé SA and Nestlé Suisse SA in 1980, the Alimentarium is a legally registered foundation governed by statutes and a Board of Trustees in accordance with the articles 80 et seq of the Swiss Civil Code and placed under the supervision of the Federal Supervisory Board for foundations.
The Board of Trustees determines policy and, together with senior staff, sets the strategic direction for the Alimentarium. The Board delegates the day-to-day running of the Alimentarium to the Director, who has responsibility for the overall organisation, management and staffing.
The Board is composed of ten to sixteen members of which four represent the founders, one the Swiss Federal department of Home Affairs, one each the cantons of Vaud and Zug, one the town of Vevey and one to seven are independent experts in related fields. They are elected for a three-year term which may be prolonged.
Current Members of the Board
Eugenio Simioni, Chairman
CEO Nestlé Suisse SA
Stephan Schleiss, Vice-Chairman
State Councillor, Canton of Zug
Alexandra Melchior
Councillor, Municipality of Vevey
Bernard Lehmann
Prof. em. ETH Zurich et ancien directeur OFAG
Barbara Orland
Associate Professor, History of Science and Technology, Pharmacy Museum, University of Basel
Carmelo Laganà
General Secretary of the Department of Economy, Innovation, Employment and Heritage (DEIEP), Lausanne
Heike Steiling
Head of NPTC Dairy, Konolfingen
Jean-Christophe Thiébaud
Head of Legal & Corporate Affairs Nestlé Suisse SA
Jelena Trajkovic Karamata
Head of IT Switzerland, Nestlé NOWS
Roland Wetzel
Director, Museum Tinguely, Basel
Ethics
The Alimentarium adheres to the 'ICOM Code of Ethics' which represents a minimum standard for museums. It is presented as a series of principles supported by guidelines for desirable professional practice.
Museums preserve, research, interpret and promote the natural and cultural inheritance of humanity.
Museums that maintain collections hold them in trust for the benefit of society and its development.
Museums hold primary evidence for establishing and furthering knowledge.
Museums provide opportunities for the appreciation, understanding and management of the natural and cultural heritage.
Museums hold resources that provide opportunities for other public services and benefits.
Museums work in close collaboration with the communities from which their collections originate as well as those they serve.
Museums operate in a legal manner.
Museums operate in a professional manner.
Annual reports (french only):