Eat your way around the world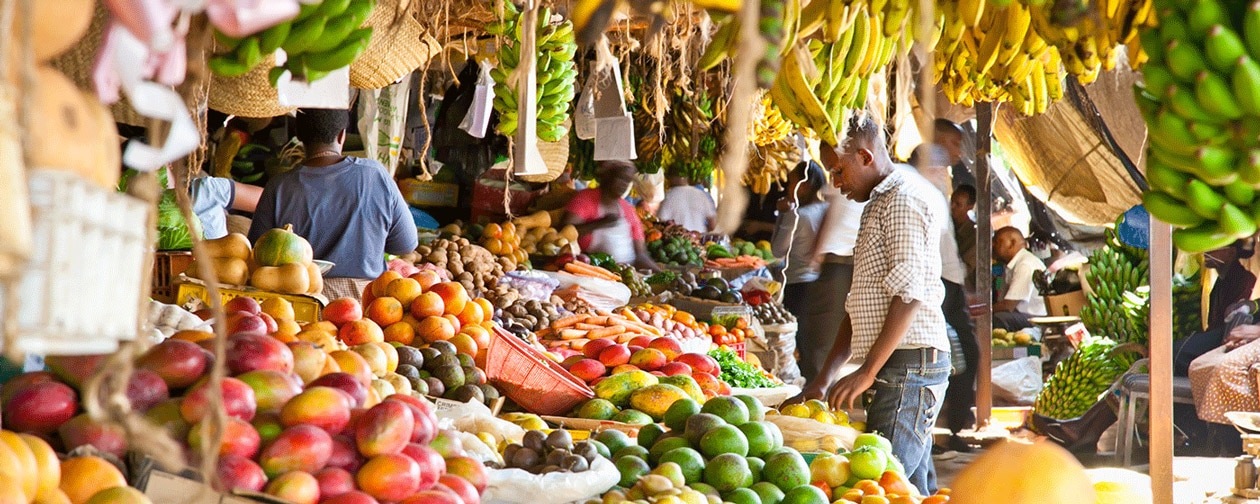 These days, you can eat on a different continent every day … without leaving home. Indian restaurants, Mexican, Greek and Chinese – they add flavour to high streets everywhere. From Eastern stir fries to South American tortillas, Norwegian smoked salmon to Indonesia's fragrant lemongrass, world cuisine offers a feast of flavours that turn our basic need for food into a culinary adventure to delight the senses. International trade has brought flavours from afar within reach of industrialised nations. For others, however, diet is more limited and dependent on locally sourced produce.
Nestlé's Epicure Global Consolidation Project1 set out to understand cooking and cuisine around the world. It characterised regional variations using a flavour wheel: 16 categories of tastes and aromas ranging from 'floral, sweet' to 'dairy, butter', passing through 'meaty, animalic', 'sulphurous, garlic' and other mouth-watering combinations along the way.
Feeling hungry? Then come with us on a fascinating tour of world cuisine…
First stop – Africa. To the north-east, flavours rely on vegetables, seafood and bland starchy food. Heading west, use of spices increases, with red chillies, caraway and cumin adding flavour. Mediterranean influences are more noticeable as we approach the coast, with olive oil, spices,  tomato and lamb on the menu. For more full-bodied flavour with spices of cinnamon and ginger, head north-west. And don't forget to try the lemon pickle and dried fruit!
East African cuisine varies between inland and coastal areas. Meat is rarely consumed inland, while seafood is the dish of the day on the coast. Arabian saffron, Indian curry and Portuguese chillies, tomatoes and fruit such as lemon and pineapple all influence what people eat.
Cuisine has remained largely traditional in Central Africa. Cassava and plantains are staples, with peppers, onions and peanut butter adding flavour to stews of groundnut or chicken. West Africa too is heavy in bland, starchy food (cassava, millet etc), combined with meat, fish and vegetable stews.
For European and Asian flavours, head for South Africa, where more global food offers a broad variety of fruit, grains, meat and seafood.
Next, we're off to Asia. Boiled rice is part of the staple diet, though noodles make a nice alternative. Fans of stir fries will not be disappointed, but they can also choose from a range of soups, vegetables and fresh salads, each with their local methods of preparation.
In China, try Cantonese and you will notice the lighter flavours of spring onion, soy sauce and sesame oil. On the coast, we find seafood dishes lightly flavoured with coriander and hoisin sauce. Jiangsu Province has a more caramelised flavour, while Szechuan is bold and spicy with its unique Sichuan pepper. 
Crossing to Japan, try boiled rice with fish, seafood or vegetables flavoured with miso and umeboshi (sour and salty pickled fruits). Note the light, restrained use of herbs and spices like takanotsume (hot pepper) – delicious!
Indonesian cooking uses lots of peanuts and coconut milk with native nutmeg, clove and galangal. Malaysian flavours include oyster sauce and sour tones of kalamansi, with fenugreek and mustard adding bite. If it is sweet, sour and salty you want, try the Philippines, or head for Singapore for oriental food with a more 'global' twist.
Who has never tried Indian food? With its extensive use of oil, common flavours include curry, chilli pepper and the spice mix garam (cardamom, cinnamon and clove). If you have a sweet tooth, try dishes of rose essence and nutmeg. Yoghurt tempers spiciness for a milder taste and fruit chutneys are popular.
Curries in Myanmar (Burma) are more restrained in their use of herbs and spices, with fish and seafood featuring prominently. Fresh salads, fruit and vegetables predominate, with pickled mango and fermented beans well worth a try. Not to your taste? Then turn up the heat in Sri Lanka, where liberal use of spices with dried Maldive fish and a variety of pickles and chutneys are a culinary delight.
We are off to the other side of the world now – Latin America, with its mix of cultural influences. Here, we find a mouth-watering array of spicy meat, tortillas and chilli sauces. Pan-fried beef, eggs or fish are common with fresh salad and cornbread, or stews of pulses, beans or chicken – which will you choose?
Our tour begins in Mexico with its tortillas and beans. Marinades of paprika, oregano and garlic fill the air with their heady aroma, laced with cumin, cloves and dried fruit. Don't forget the salsa and pickled chilli peppers, tropical fruit and cheeses. 
Heading south, we stop in Guatemala for a traditional tamale of meat, fruit and nuts and in Honduras for chorizo and refried beans, or carne asada (grilled meat) with guacamole, black beans and fresh salsa. Try the milder flavours of El Salvador and Costa Rica – tortillas stuffed with cheese, ground pork and refried beans, topped off with the mild, sweet taste ofSalsa Lizano.
Brazil is huge and varied, as reflected in its cuisine. Stews of beans, beef and pork (Feijoada) are everywhere, with regional specialities of fish, cassava, black-eyed peas, barbecued sausage, pine nuts … the list, like the country, is endless!
Or maybe you would prefer the milder flavours of Venezuela? Beef and black bean stew with rice is common. The ají sauce (coriander, spring onion and garlic) is delicious!
Chile's extensive coastline means fish and seafood are popular, mixing Spanish and European influences with local ingredients. Don't miss the merquén (smoked chilli pepper ground with coriander and salt).
Last stop, Europe, whose cuisine is as varied as its climate and cultures. Travel east to Russia and Ukraine for borsch (beetroot soup), pickled cucumbers and sauerkraut, with plenty of potatoes, sausage and root vegetables.
Pork is common in Romania, while Polish cuisine uses chicken and beef in stews. Dumplings stuffed with potato, meat, cheese or fruit are popular everywhere, while Hungarian goulash is legendary.
In Finland, there is a passion for fresh food with unsweetened or even bitter tastes. Wholemeal bread, sausages and milk products are always on the menu. 
Germans prefer the mild flavours of parsley, thyme and caraway. Sausages like bratwurst are popular, with condiments of mustard and horseradish. Try pork, beef or poultry pot roasted and served with noodles, potatoes or vegetables.
The Mediterranean flavours of Greece combine olive oil with oregano and fresh vegetables like tomato, green beans, olives and aubergine. Lamb and goat are popular, as is feta cheese.
For smoked salmon, head to Norway. Sweet and sour flavouring is common, particularly with fish and game. Pickled herring with mustard seed is another national favourite, with dairy produce extremely popular. We cannot leave Europe without sampling Swiss fondue, delicious potatoes (especially Rösti), sausage and cured meat. Round it off with a selection of tarts and quiches and, of course, famous Swiss chocolate.
There is a world of flavour out there for us to experience. Let's discover it!
Do you like this page?