A Rebellious Stomach
Everything was in place for a perfect evening. The lakeside hotel, the meal, the chance to meet new people...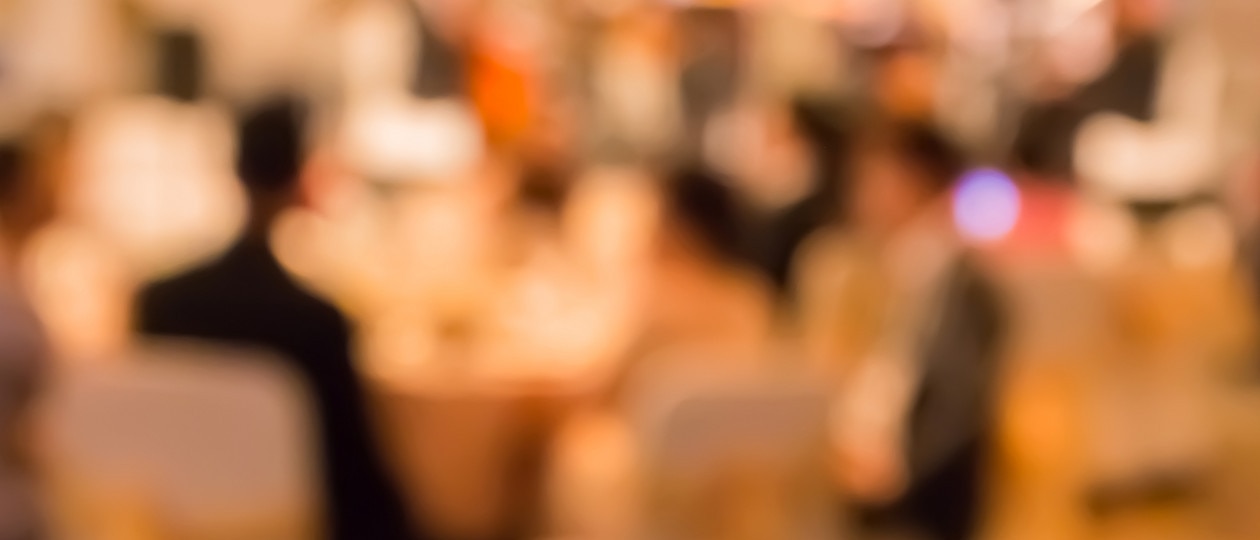 Everything was in place for a perfect evening. The lakeside hotel, the meal, the chance to meet new people. The lakeside hotel, the meal, the chance to meet new people. As Lea walked through the golden doors of the luxury hotel, a sense of composure washed over her. The gusts of wind that had battered her just moments earlier, forcing her to skirt the buildings with their garish flashing signs, were now nothing but a faint echo. She waltzed into the banquet hall feeling honoured to participate in the Dove Charity Gala, one of the town's most coveted events.
She was soon swept up in the jovial atmosphere and, as she fluttered from one circle to another with the finesse of a hummingbird, she discovered she had untapped social skills of her own. It was not fate that had brought her here, but rather a relentless determination to brush shoulders with the town's bigwigs. She caught her reflection in one of the mirrors that scaled the walls, adorned with mouldings and tapestries, and prided herself at looking the part. The black sheath dress, the heels, the mastered art of sipping a cocktail the way others might caress an exquisite fabric. With their fingertips and lips. Perfect! The young woman was looking for the best way to benefit from an evening amidst all these famous faces – well known in the worlds of finance, entertainment, or politics – when a voice over the microphone requested everybody take their seats at the dining tables. Lea only just managed to stop her hand from picking up a knife to admire her reflection. From the silver tableware to the starched white napkins, everything was so elegant!
"Allow me!" said a man in a burgundy suit, smiling smugly as he invited Lea to sit down in front of the place card he had guessed was hers. The entire room was abuzz with excitement at this little game of discovering the seating plan and who would be sitting with whom. At the same time, everyone had to make it seem as though they were perfectly satisfied with their seat and could not wish for better company. The few moments of that great performance of oohing and ahhing rendered the host's words from the stage inaudible. Things were even worse for Lea. The man in the suit was not only ignoring the voice over the microphone, but also seemed unaware of the fact that it takes two to have a conversation. To cap it all, he was sitting right next to her. In a matter of minutes, and without waiting for anybody to ask, he had already expanded on the entire contents of his CV. He continued to expound upon success after success in the commodity trade.
- "When I was a boy, my mother – who was a good woman – used to tell me not to play with my food. Well, I think we can safely say that I didn't do as she said!" he rasped.
While he babbled on, Lea resorted to surveying the table, and picked up the menu to let the melodious and exquisite words echo in her ears: lobster ravioli in its bisque, courgette roll with pan-fried foie gras, braised octopus with mousseline laced with manuka honey, veal mignon with porcini mushrooms and leaf spinach with saffron. Lea thought it could hardly sound more poetic, unless of course they had written the menu in verse.
She glanced around and was forced to admit there was no escape; her neighbour continued to monopolise all the attention. The starter had just been served so, as everyone had their knives and forks at the ready, they seemed to find it simpler to just put up with the man's boasting for a while. Until then, the only noise coming from the elderly lady seated next to Lea had been the jangling of her jewellery. But, all of a sudden, and for some unknown reason, she burst out laughing. She leant over and told Lea something that was not only irrelevant to the conversation but that did not really count as a joke either. It just confirmed that, for Lea, the evening was going to be boring. Next, the lady regaled her with the adventures of a certain Alfred, a flawless soul who was always willing to let anyone stroke him. It was at this point that Lea deduced that Alfred was actually a dog. The lady still had not touched her food because, as she explained, she was "a veeegan, darling". Her arms gesticulated wildly, engulfing Lea with the heady smell of patchouli, just as she was about to savour her dish. From that moment, and until the very last spoonful, her sense of smell betrayed her to the extent that her ravioli lost all flavour of the sea and her bisque tasted no better than a common soup.
- "My dear, you look rather pale. Why don't you indulge in a glass of Sassicaia? Modern women drink these days!" he exclaimed.
No sooner had he finished disparaging the feminine cause, than he moved on to a topic that unfortunately he did not master any better, and that was just as inappropriate. He broached the subject of intensive animal farming, conjuring up such explicit images that crude pigs' carcasses now danced before Lea's eyes. It was at this point that the waiter's gloved hand lifted the stainless-steel dome to reveal the next course. She thought it strange. There was a time when luxury meant serving whole swans and peacocks in their splendid plumage, as though they were emerging from the reeds, whereas today it is all the rage to make diners forget anything that resembles the original specimen too closely, whether it be hair, bones or cartilage. Everything has to be served in tiny portions, supposedly to give the client the feeling that they deserve only the very best. The courgette roll with pan-fried foie gras was, in fact, coiled in the middle of a huge plate. Its detailed decoration reminded Lea of the parsimonious brushstrokes of a maniacal artist. She was just getting ready to taste it when her neighbour chose that very moment to make himself a little more comfortable. He had spoken at length and now seemed to want to rid himself of anything that made him feel fat. He undid his tie, shirt and even his belt, an exertion that brought beads of sweat to his forehead. A moment later, his plate was empty. He had swallowed the lot. He was now mopping the back of his neck with his serviette. While the spectacle of the guests enjoying the evening continued, Lea felt a strange taste rise within her. With disdain sweating from her every pore, she eyed her foie gras and shuddered at the mere thought of picking up her cutlery, all too aware of the texture awaiting her fork. As expected, when she eventually decided to take the plunge, she felt her mouth close around a tepid mollusc. The sensation lingered as the mollusc clung like a sucker to her intestines. A large glass of Sassicaia brought an end to it.
- "So, my dear, slumming it, are we? I'll let you in on a little secret. When I saw a charming person such as yourself in the crowd tonight, I knew straightaway that you were that sort of woman."
As though to prove his skill at talking to the fairer sex, his podgy eyelid gave her – or at least attempted – a wink. Lea sighed with disappointment at the evening's prospects. To escape this man's proximity, her gaze briefly wandered to the bay window revealing the storm still raging outside. Far from soothing her, the sight made her reel and the entire room too, as if she were seasick.
He never stopped talking, enouncing theories on his work, that revolved around the price of wheat and the law of supply and demand. His discourse, or perhaps it was his oafish manners, conjured up images that repulsed Lea at once. The situation took an even riskier turn when he saw fit to give a short moral speech on the merits of biochemistry in food production.
- "It's a real miracle! A modern version of the multiplication of loaves and fish!" he spluttered. Lea was overcome by a vision of thousands of catfish splashing around in foul water, white bodies with their eyes rolled upwards, bobbing on the surface; salmon with their stomachs swollen with chemicals, ready to burst.
- "Diseases… What diseases?" he retorted, with some contempt for the poor fool who had asked the question. "There are antibiotics for that kind of thing. The truth is, there is a solution to everything. Take lipstick, for example. It makes us look good – or should I say, it makes women look good, hem hem. Well, women look good thanks to shark liver oil. Ladies and gentlemen, you have to get your resources where you can."
As he spoke, he carried on mechanically chewing his octopus, as if his mouth were a mere funnel.
From that moment onwards, Lea began to see things not as they really were but coloured by her mood. By the time the main course was served, Lea had reluctantly given in to her oaf of a neighbour. She beat the boredom by drinking too much. As they lifted the dome, she gulped.
- "Veal mignon with porcini mushrooms and leaf spinach," announced the waiter solemnly.
The pinkish veal throbbed with a life of its own. It rebelled against being put there among the green leaves. Lea hesitated for a long time. Would she be able to stomach this twitching dish? The first mouthful instantly provoked a rising putrid wave, as though, once inside her oesophagus, the food was engaging in a cruel and merciless battle to totally destroy all the cells: fibres against nerves, scales against flesh and skin. Everyone at the table stared at Lea in disbelief as the spirited young woman burped loudly.
The evening reached its grand finale with the loudspeakers announcing that the raffle was about to begin. It was time to play. The guests had absorbed the rules of the game, enthusiastically showing off their wallets full of wads of cash. Lea was the only one suffering digestion issues.
- "I've already written my will!" blurted out the lady with the jewellery, as though the raffle was the opportune moment to flaunt possessions of any kind. "Nowadays, you have to plan ahead. I'm a very wealthy grandmother."
Much to Lea's relief, her neighbour suddenly took an interest in the old lady. With a voice thickened with alcohol, he took over the discussion. Lea heard them jeering mockingly, as she understood what was so funny – how the lady had managed to leave everything to Alfred, absolutely everything. She was now recounting how, even as "a veeegan", she still loved to dine in the town's best restaurants.
- "I eat what I can, and my Alfred deals with the rest," she explained.
The man found this anecdote hilarious. He also seemed to enjoy the curious art of finding amusement in things others find atrocious. The vision of a dachshund with dirty paws wagging its tail as it licked porcelain, while being showered with praise from its mistress, was just too much. Lea jumped up and headed towards the exit, leaving her dessert and her table companions behind her. She returned home, determined to forget all about this fiasco of an evening. She managed to do that, somehow. However, the day after this firm resolution, while eating her breakfast and reading the newspaper, she discovered an article about the gala. It was illustrated with a photograph of two people smiling to the camera as they showed off branded prizes from prestigious sponsors. The man wore a sloppy burgundy suit and the woman's jewellery sparkled like a Christmas tree. The caption read: "The raffle was the highlight of the evening, the chance for a few distinguished personalities not to leave empty-handed."
It was at that precise moment that Lea's stomach decided to rebel once and for all: She made a run for the toilet.
Estelle Trisconi
This short story was awarded second prize in the short story competition Writing about food disgust organised by the Alimentarium in autumn 2020.
(Translated from the original in French)
Do you like this page?