Veganism and animal rights: Activist movements in the West
The Animal Liberation Front, Allies for Liberation, and Animal Rebellion are just some of the resistance movements that call for action to end the exploitation of animals...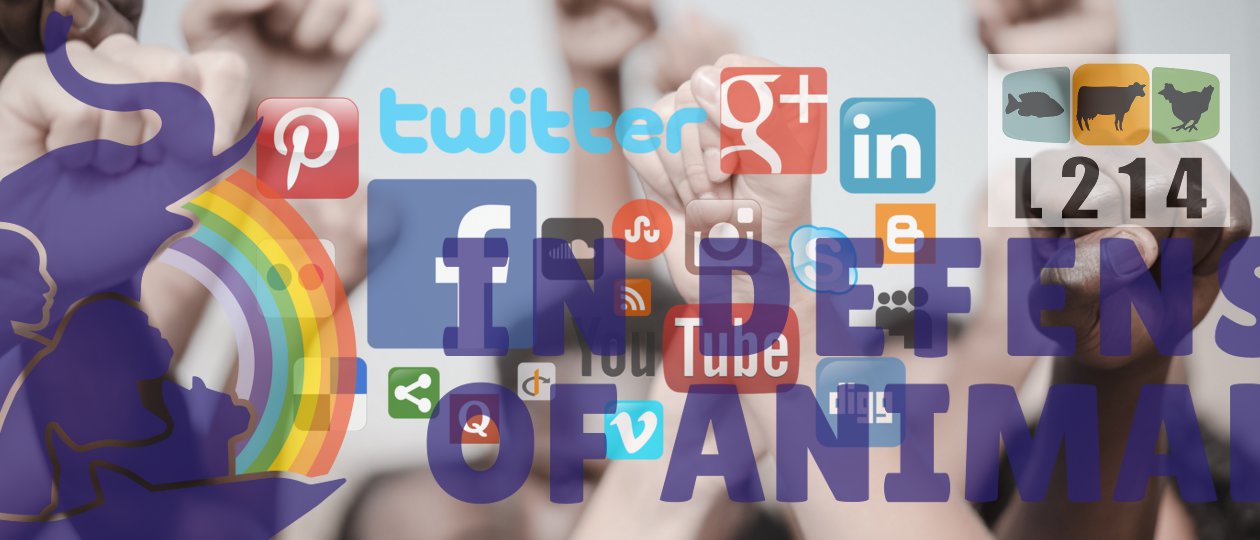 The Animal Liberation Front, Allies for Liberation, and Animal Rebellion are just some of the resistance movements that call for action to end the exploitation of animals. From this perspective, vegans' refusal to consume all products resulting from such exploitation is a logical consequence and tangible expression of such an appeal. Such activist groups have diverse roots. Most of them were formed locally and were inspired by other popular movements, such as the American civil rights movement or the suffragettes. As the number of such groups continues to rise, the vegan activist landscape is transforming into a global movement with multiple voices.
1780
Jeremy Bentham and the question of suffering
Jeremy Bentham was a theoretician of the philosophy of law and is regarded as the father of utilitarianism. His reasoning was based on the hedonistic principle that individuals only perceive their interests in terms of pleasure and pain, and that they would strive for the things that bring them the most pleasure in life. Throughout his life, he advocated individual freedom, the abolition of slavery, gender equality, and decriminalising homosexuality, among other individualist stances. When writing An Introduction to the Principles of Morals and Legislation in 1780, he likened the exploitation of animals with the horrors of human slavery. He raised the question that went on to inspire what a few centuries later became known as 'anti-speciesist' thinking: "The question is not, 'Can they [animals] reason?' nor 'Can they talk?' but 'Can they suffer?'" However, he apparently did not give up animal products in his own diet.
1847
Band of Hope and other temperance organisations
The 19th century saw the rise of temperance leagues to raise awareness of problems associated with alcoholism, considered as the scourge of the century. The Band of Hope was part of this British social movement under the patronage of the Church. A few years later, this charity served as a model for the founding of associations to raise awareness of animal welfare among young people.
1875
Bands of Mercy and animal protection societies
Bands of Mercy originated in the UK and were modelled on the temperance movement. They aimed to teach children and teenagers to be kind to animals. Organised in local groups taking direct action, such as helping animals, and focusing on education to avoid acts of cruelty, they thus laid the foundations for the creation of animal protection societies (RSPCA in the UK, MSPCA in the United States, SPA in France and PSA in Switzerland). Bands of Mercy also served as a model for the radical activist Animal Liberation Front movement, founded in the 1970s.
1883
LSCV – Swiss League Against Animal Testing
The first organisation against animal experimentation was created in the United Kingdom in 1876 and pushed the British Parliament to adopt the first legislation on this type of practice. Meanwhile, the University of Geneva's Department of Medicine appointed a new professor known for experimenting with vivisection. As the Geneva SPA did not resist this appointment, several members resigned and founded the Geneva League Against Animal Testing. In 1978, its general assembly adopted new statutes and continued its activities as the LSCV – La ligue suisse contre la vivisection (Swiss League Against Animal Testing and for animal protection).
1932
SAFE Animal Action Network
This New Zealand animal rights charity SAFE was founded in 1932 when a few volunteers set up a local branch of the British Union for the Abolition of Vivisection. Since then, it has promoted its values via educational programmes, political and legal involvement, and by encouraging a vegan lifestyle.
1963
Hunt Saboteurs Association
The Hunt Saboteurs Association was founded in the United Kingdom as part of the League Against Cruel Sports. This association sabotaged hunts, for example by secretly feeding the hounds and spreading harmless chemicals to cover the tracks of their prey. This association was one of the first to experiment with ultrasonics to sabotage hunting with hounds.
1975
Peter Singer's founding text
The Australian philosopher Peter Singer is the author of Animal Liberation. Although he was not the first to address the relationship between humans and animals from an ethical point of view, his book is considered paramount to understanding contemporary animal rights movements. It has been reprinted several times and translated into some 15 languages. Inspired by Jeremy Bentham's utilitarian doctrine, Peter Singer believes that animal welfare should be respected based on their capacity to suffer. He denounces the use of animals and compares it to discrimination against women, and against black people in the West.
1976
Animal Liberation Front
In 1971, a law student from Luton (UK) founded a branch of the Hunt Saboteurs Association and named it Band of Mercy, reminiscent of the 19th-century British associations. The Band's violent attacks on hunters, breeders and pharmaceutical manufacturers, including vandalising equipment, committing arson and stealing animals, led the HSA to disown the Band of Mercy. In 1974, the two founding members were sentenced to three years in prison, where they went on hunger strike to obtain vegan food and clothes. In 1976, the group changed its name to the Animal Liberation Front, claiming to be a revolutionary movement. Nowadays, ALF activists take direct action in over forty countries. Some countries, such as the United Kingdom and the United States, consider them as domestic extremists and monitor their actions, which are often deemed illegal.
1980
PETA
In 1980, while Alex Pacheco and Ingrid Newkirk were working in a shelter for abandoned animals, they founded PETA (People for the Ethical Treatment of Animals). The mission of this American animal rights organisation focuses on four main issues: factory farming, fur farming, animal testing, and using animals for entertainment. With over three million members, PETA is the world's largest animal rights organisation and counts several celebrities among its ambassadors.
1983
In Defense of Animals
A vet in California founded this organisation to campaign against the use of animals for scientific research, in food and textile production, and for entertainment purposes, among other things. This organisation generally acts with non-violent civil disobedience and demonstrations in public places.
1988
Marjorie Spiegel's daring comparison
Marjorie Spiegel published The Dreaded Comparison over thirty years ago, with a foreword by Alice Walker, author of the novel The Color Purple. Spiegel's book uses illustrations and testimonies from slaves to draw parallels between human slavery and animal exploitation, both considered as immoral and oppressive. By doing so, her book paved the way for vegan activism to become part of the abolitionist movement that arose from the fight against slavery. Nowadays, many vegans call themselves abolitionists, while others vehemently oppose this comparison.
1990
Carol J. Adams an anti-speciesist feminism
The Sexual Politics of Meat is based on the concept of the 'absent referent', aka the absence of representation. The author draws a parallel between animal exploitation and male domination, whereby the oppressed groups (animals and women) would function as absent referents. Their existence would not be taken into consideration in consuming meat and producing dairy products. Thus, veganism would be a kind of critique of patriarchy. The book has received considerable media coverage and The New York Times referred to it as "a bible of the vegan community".
1993
Swissveg
Swissveg is a Swiss organisation that defines itself as the largest body representing the interests of vegetarians and vegans living in Switzerland. Since 1993, this organisation has been engaged in secular and non-political public relations with the aim of sustainably reducing meat consumption by promoting a plant-based diet.
2003
Pardido Animalista PACMA – an anti-speciesist political party
PACMA was founded in Spain and was one of the first political parties to put anti-speciesism at the core of its mission. Its campaigns focus on animal welfare and respect for the right to life. In the 2015 Spanish elections, PACMA garnered over one million votes but did not win any seats in parliament.
2005
Earthlings– a documentary endorsed by celebrities and cited as an example
Earthlings is a documentary by Shaun Monson, narrated by Joaquin Phoenix, with music by Moby. It depicts the use of animals in a variety of ways in our daily lives, whether as pets or as a source of food or clothing. The film weaves together notions of speciesism, racism, sexism and other systems of oppression and is primarily based on footage filmed with hidden cameras where animals are farmed. Vegans often cite this documentary as the trigger in their decision to change their diet and lifestyle.
2008
L214
L214 Éthique & Animaux is a French association founded by vegetarian activists from the Stop Gavage campaign to abolish force-feeding to produce foie gras. L214 drew its name from the article of the French rural code where animals were first referred to as sentient beings deserving dignified living conditions. Nowadays, the association's mission is oriented towards animals used in food production. L214 is particularly well known for the videos it filmed with hidden cameras in breeding sites and slaughterhouses, and which were broadcast by the major French media.
2016
Boucherie Abolition – of 'femaleness' and 'sexo-speciesism'
Boucherie Abolition was founded in 2016 and is a controversial French organisation that takes direct action to campaign for animal rights. The movement employs neologisms and a wartime lexicon and draws on the writings of feminists such as Carol J. Adams to widen demands for equality across all females, regardless of their species. Its members are highly critical of veganism as a way of life – from their point of view, it is too passive and insufficient to bring about a change in social norms and a reassessment of the role of animals in our societies.
2016
Social networks as platforms for campaign
The rise of social networks has led to the creation of numerous activist groups and associations. Whether on a local or global level, platforms such as Twitter and Facebook have 'democratised' the dissemination of information and facilitated the organisation and expansion of popular vegan movements, around the world. Animaux Rébellion in Switzerland provides an example.
Do you like this page?