Mornings in the JuniorAcademy
Explore flavours and share culinary experiences through educational games and cookery workshops.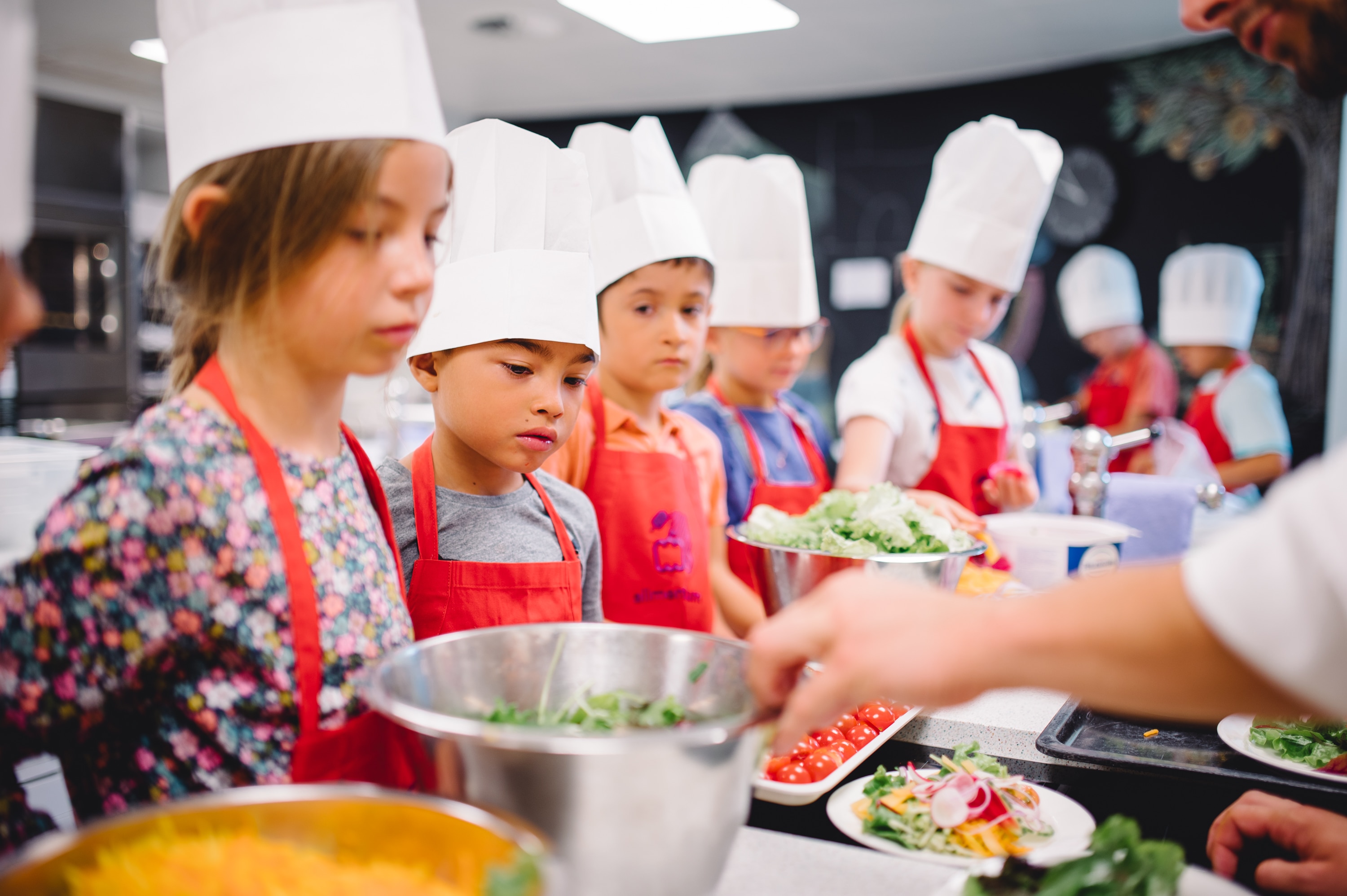 La classe est divisée en deux groupes : pendant que les premiers mitonnent une recette avec nos cuisinier·ère·s, le second groupe approfondit ses connaissances sur l'alimentation et la nutrition dans les espaces de jeux pédagogiques, encadré·e·s par leur enseignant·e. Puis, les deux groupes échangent leur poste. À midi, tout le monde se retrouve autour de la table : c'est le moment de partager le repas, élaboré selon quatre thématiques à choix.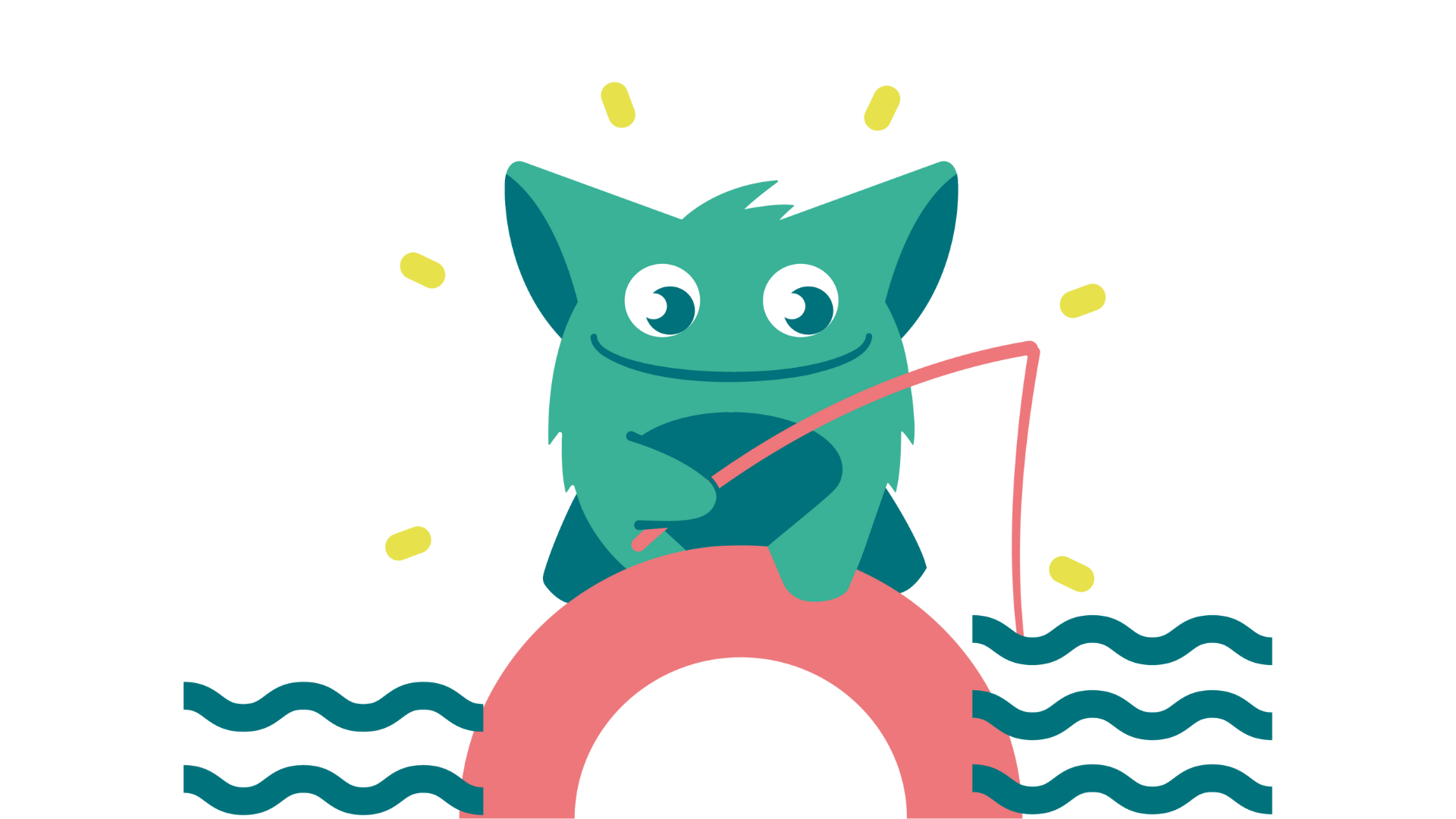 Informations pratiques :
Horaire : les mardis, jeudis et vendredis, de 9:00 à 13:00
Nombre de participant·e·s : 24 enfants et 2 accompagnant·e·s
Âge : 6 à 12 ans (3H à 8H)
Prix : forfait CHF 360.00
Ce forfait comprend :
Forfait pour 24 élèves et 2 accompagnant·e·s
Accès à la JuniorAcademy (espace jeux)
Atelier de cuisine encadré par deux animateur·rice·s
Repas en commun
Supplément par personne (maximum 26 élèves et 3 accompagnant·e·s): CHF 25.00
Nous vous remercions de votre ponctualité.
Réservation en ligne indispensable.
Le programme "Matinées à la JuniorAcademy" destiné aux écoles de degrée 3H à 8H a été élaboré en partenariat avec la HEP, en lien avec le Plan d'Études Romand (PER), afin de permettre aux élèves de mettre en pratique les notions fondamentales de l'éducation nutritionnelle vues en classe, de manière concrète et ludique.
---
Menu Spartacus : mangez comme les Romains !
Voyagez dans le temps, jusque dans la Rome Antique, où vous découvrirez les recettes secrètes d'Apicius...
Menu : Moretum, Cuisse de poulet Apicius, Légumes façon Pline l'Ancien, Pain de Lucullus, Patina de poires.
---
---
Menu vitaminé : faites le plein d'énergie !
Relevez le défi d'une alimentarion saine et équilibrée en vous initiant aux bases de la nutrition. Les vitamines, ça donne bonne mine!
Menu: Pomme en robe des champs et sa crème acidulée aux herbes du Jardin, poisson en papillote, fricassée de légumes, brochette de fruits de saison.
---
---
Menu zéro-déchets : protègez la planète en faisant votre assiette !
Zéro déchets? Anti-gaspi? Pourquoi faut-il manger local et de saison? Manger de manière responsable et consciente.
Menu: salade de saison, hachis parmentier, flan caramel.
---
---
Menu d'ailleurs : voyagez grâce aux saveurs…
Découvrez des traditions culinaires extraordinaires qui vous plongeront au cœur de l'Afrique.
Menu: briouats d'épinard, couscous, salade d'oranges.

---
---
Menu festif : quand vient Noël !
Célébrez les Fêtes autour d'un repas gourmand cuisiné par toute la classe !
Menu: mini vol-au-vent au saumon, roulade de volaille, bûchette glacée revisitée.
---