Frozen desserts from days gone by
Frozen delicacies are not a modern invention: the first iced desserts appeared in China in 3000 BCE, while the first sorbet machines arrived on the market in 1872.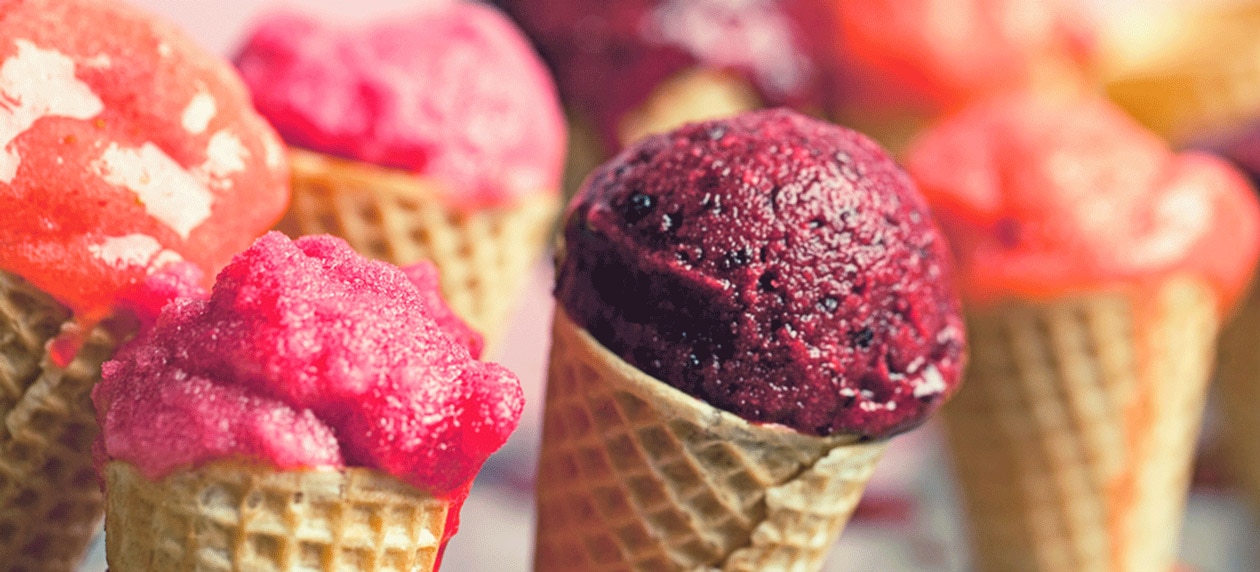 Confectioners made sorbets long before freezers were invented. Ancient Middle-Eastern recipes for sharbats (syrup cooled in snow) originated in what is now Iran and Turkey. These sweet concoctions arrived in Europe in the 16th century.
In the 18th century, the appearance of ice-cream moulds enabled the creation of desserts. A sweet preparation was placed in moulds of various shapes and sizes, which would then be plunged into crushed salted ice, resulting in unusually shaped frozen creations. By the 19th century, the crank-operated ice-cream machine had been developed, followed towards the end of the 20th century by an electric version.
By mixing ice and salt, ice-cream makers were able to take advantage of a natural phenomenon to obtain temperatures similar to those of modern freezers. The transformation of water into ice (freezing) and of ice into water (fusion) takes place at precisely 0°C.
The phenomenon can be more easily understood by observing a manually operated sorbet machine. This device consists of several components: a large wooden recipient, a cylindrically-shaped metal container (metal being an efficient conductor of heat), a lid and an internal scraper operated by a crank. The wooden container is filled with a mixture of ice and salt. The mixture to be frozen is placed in the metal cylinder. The scraper is then operated by the crank and the mixture is gradually turned into an iced dessert. The addition of salt to a solution of melting ice (in an insulated container) results in spontaneous cooling of the mixture.
The 18th century saw dairy-based ice creams and fruit sorbets very similar to those that we enjoy today. However, there were some surprising flavours, such as spices, truffles, rye bread and even cheese!
Do you like this page?