Garden
The Alimentarium's highly decorative and incredibly useful kitchen garden looks very different every year, as the annual themes inspire its landscape. It is set in an idyllic location, magnificently overlooking the lake, and forms an integral part of the Museum scenography.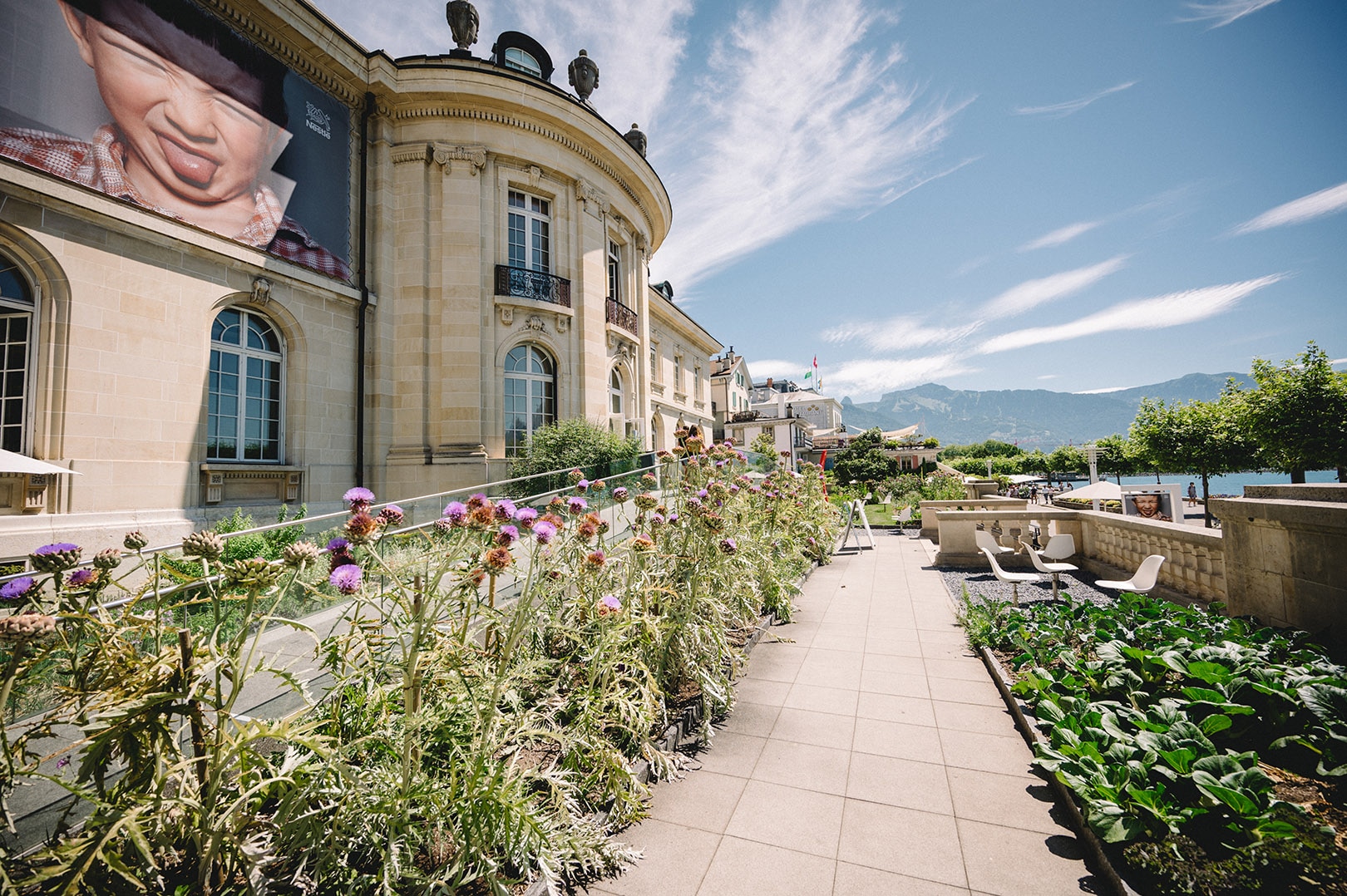 Like the beautiful objects displayed in the Museum, our garden plants also showcase the exhibition. Aromatic herbs, vegetables, cereals and other plants which play a role in our diet all flourish here.
The Garden also lets its educational orientation blossom as it welcomes schools for in-depth guided tours and the general public for one-of-a-kind culinary workshops. It is also the main resource for the Alimentarium chefs, who use its produce to create dishes to tantalize curious taste buds.
A 'must-not-miss' part of Museum life, the Garden is also an ideal open air space for strolling and taking life in a low gear. As soon as fine weather arrives, seats, benches and tables offer the opportunity to make the most of this exceptional spot along the Vevey quayside. Take a moment to enjoy a gourmet break on the Terrasse, which caters for both small and large appetites.