Passeport vacances holiday club – mornings
This year, the Alimentarium is giving all Passeport Vacances holiday club participants a taste of Asia!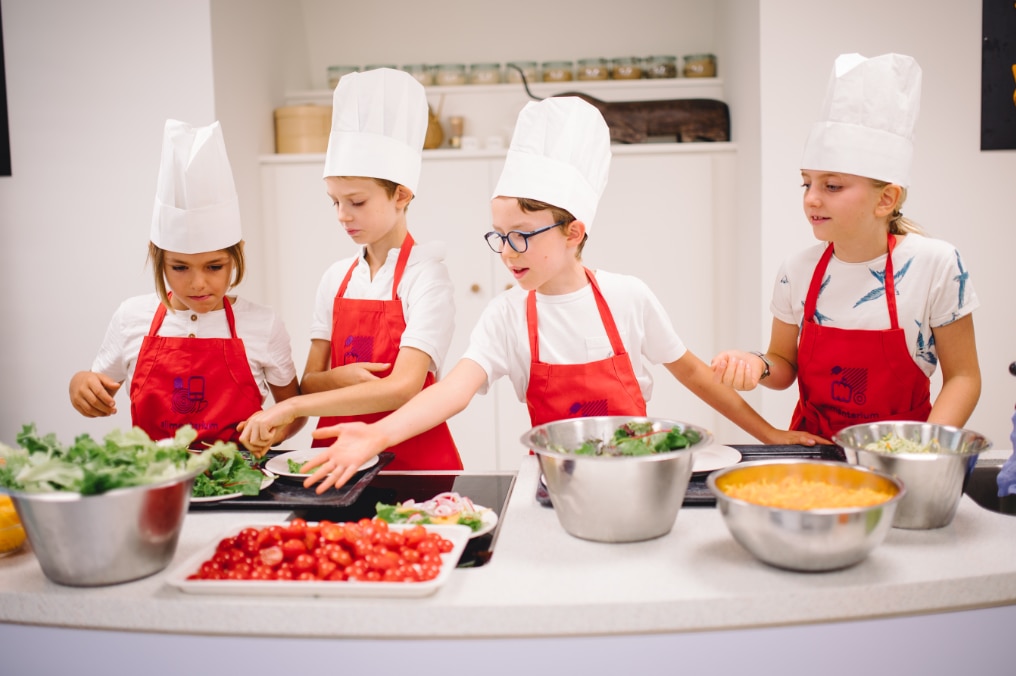 An exotic meal
Our recipes are full of surprises and will make your day a rare exotic treat. Our chefs will show you what it takes to master Asian cuisine.
Our chefs guide children as they create a meal which they then eat all together.
The cookery workshop is followed by games, supervised by the accompanying adults, in our specially designed children's area.
ANYONE AGED 16 AND OVER WISHING TO ENTER THE ALIMENTARIUM BUILDING MUST PRESENT A VALID COVID CERTIFICATE AND PHOTO ID.
Your safety and the safety of our staff is our utmost priority. Hence all our activities have been adapted to the FOPH guidelines. All health and safety precautions in the Museum are to ensure you have a safe visit.
Practical information:
Dates: Summer holiday club, from 6 July to 20 August 2021 / Autumn holiday club, from 19 to 22 October 2021
Please arrive 15 minutes before the start of the workshop.
Flat fee: CHF 180.00/12 participants (includes admission to the Museum for the participants and for one accompanying adult per 12 children). Additional adult: CHF 11.00
Age: 6 – 12 years
This workshop is available in French only.
Please contact the municipal offices in your child's home town to reserve places for the Passeport vacances holiday club.