Self-guided tour of the Permanent Exhibition
For over 35 years already, the world's first-ever food-themed museum has been sharing a global and independent view of the many aspects of the human diet.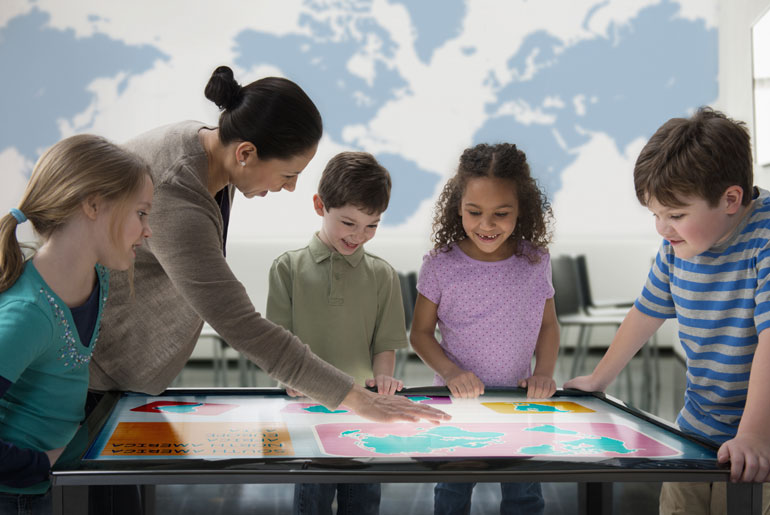 Virtual and sensory experiments, active search for information and guided and fun-filled learning make visitors aware of the complexity of food across the world and through the ages.
Recommendations for your tour:
To immerse yourself in the history of food, we strongly recommend that you visit the Museum with our audioguide, available in 7 languages (FR/DE/EN/ES/IT/RU/MAN). It can be requested at the Museum reception desk, for a price of CHF 5 per person (in addition to the entrance fee).
Recommendations for school groups:
We recommend our teaching resources for our permanent exhibition Food – The essence of life. Our enclosed Teachers' guide will help you prepare your visit and guide your pupils through the Museum. Feel free to print out our Pupils' guide, to keep your class alert and intrigued throughout the exhibition. The teachers' guide has all the answers to the questions asked.
Practical information:
Dates for school groups: from Tuesday to Friday
Duration of the tour: 1 hour
Rates:
Children up to 15 years: CHF 3.00
Nestlé employees: CHF 7.50
Adults from 16 years: CHF 11.00
One accompanying adult free of charge for each group of 12 participants (additional accompanying person: CHF 11.00)
Reservation essential at least 7 days in advance
Dates for private groups: from Tuesday to Sunday
Duration of the tour: 1 hour
Rates :
Children up to 5 years: Free
Children from 6 to 15 years: CHF 3.00
Adults from 16 years and accompanying adults: CHF 11.00
Driver and Tour leader : Free
Minimum 12 participants
Reservation essential at least 7 days in advance