The Alimentarium now prepares tasty takeaways!
While we look forward to reopening our Restaurant on 10 December 2020, our team of chefs are preparing a selection of tempting takeaways!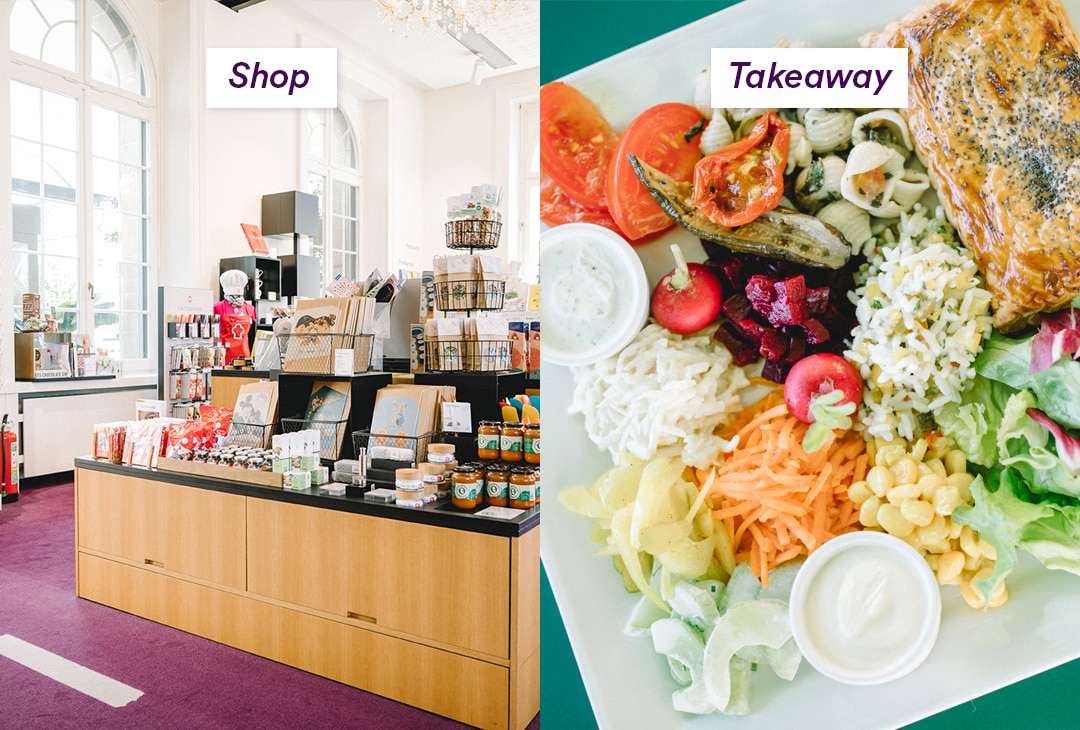 As for those little cravings, our Café offers a range of delicious takeaway snacks, hot drinks and homemade cakes.
We have more good news for you too! Our Shop has reopened, stocked with a stash of unusual homeware that makes great Christmas gifts!
Takeaway meals
Small portion of green salad CHF 5.00
Homemade beefburger with chips CHF 15.00
Scandinavian club sandwich CHF 15.00
Gourmet salad CHF 15.00
Veggielicious special CHF 15.00
Soup of the day CHF 6.00
Practical information – from 24 November to 9 December
Opening hours
Restaurant: Tuesday to Sunday, 11:30 – 14:00
Café: Tuesday to Sunday, 10:00 – 17:00
Shop: Tuesday to Sunday, 10:00 – 17:00
IMPORTANT INFORMATION
The Alimentarium complies with all current health standards issued by the Canton of Vaud and the FOPH. We request you put your mask on before entering the building and observe the floor markings to maintain a safe distance between people. Please note, it is forbidden to eat or drink on the premises.