The Nestlé exhibit at the Swiss Pavilion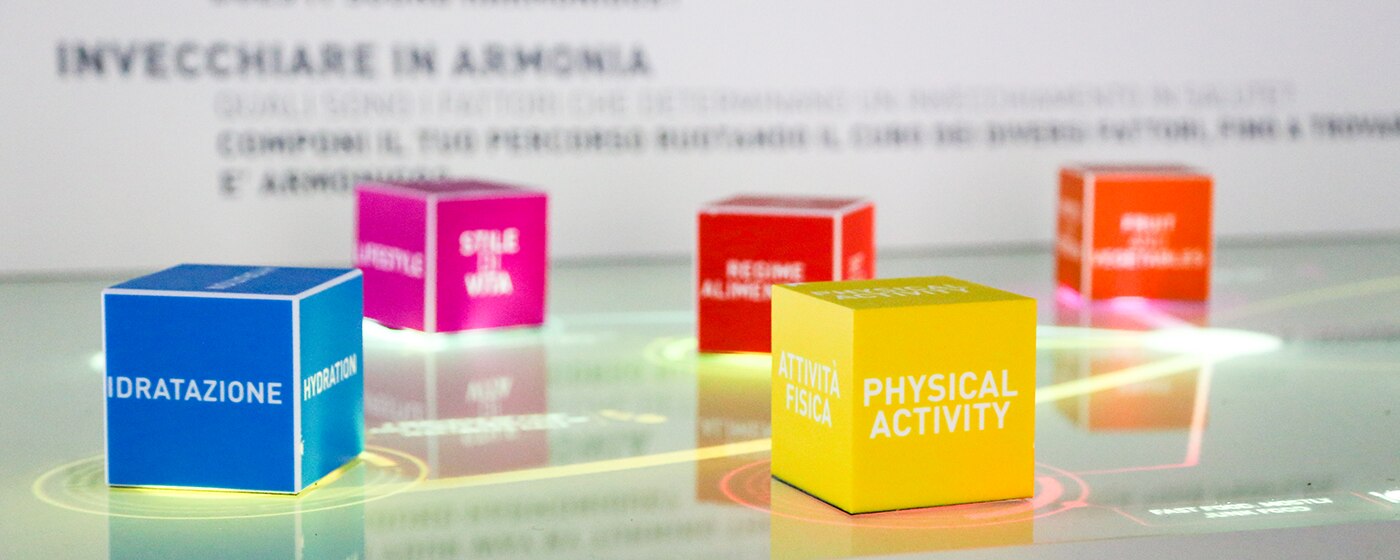 The Swiss Pavilion at the 2015 Expo presents an interactive exhibition on the mechanisms behind a simple day-to-day action: Eating.
Nestlé tells the secrets of the intriguing relationship we have with food. A new interactive exhibition at the Swiss Pavilion during EXPO 2015 will detail how and why the human body and mind react to food stimuli, their continuous mutual interactions in doing so and the mechanisms that make us desire, choose and taste the food we eat.
The complex relation between food, the mind and emotions can be experienced every day, even in the kitchen: Choosing ingredients and combining them together is the result of a dialogue between our sense of taste and our mind, our creativity and the so called 'gustatory memory', which plays a crucial role in our nutritional choices.
The exhibition has been designed by three major international organisations in nutrition research: The Nestlé Research Center, the world's largest private nutritional research centre, the Nestlé Institute of Health Science which specialises in research to meet specific nutritional needs, and Istituto Auxologico Italiano (IAI), Italian excellence in food science research. A common scientific platform was built to share the latest research findings and future prospects in the field.
This was then translated into an exhibition that has four parts, each focused on a key theme:
The growth and development of the brain
Hunger and fulfillment
The role of the senses and emotions in nutrition
The future of health and food
Read the full press release on www.nestle.com/media
Do you like this page?