The Museum collection
The Alimentarium collection is a true heritage asset, comprising some 10 000 objects relating to all stages of the human diet. They have been acquired, preserved and put on display to bear witness to the history and methods of producing, processing, selling, preparing and consuming our food.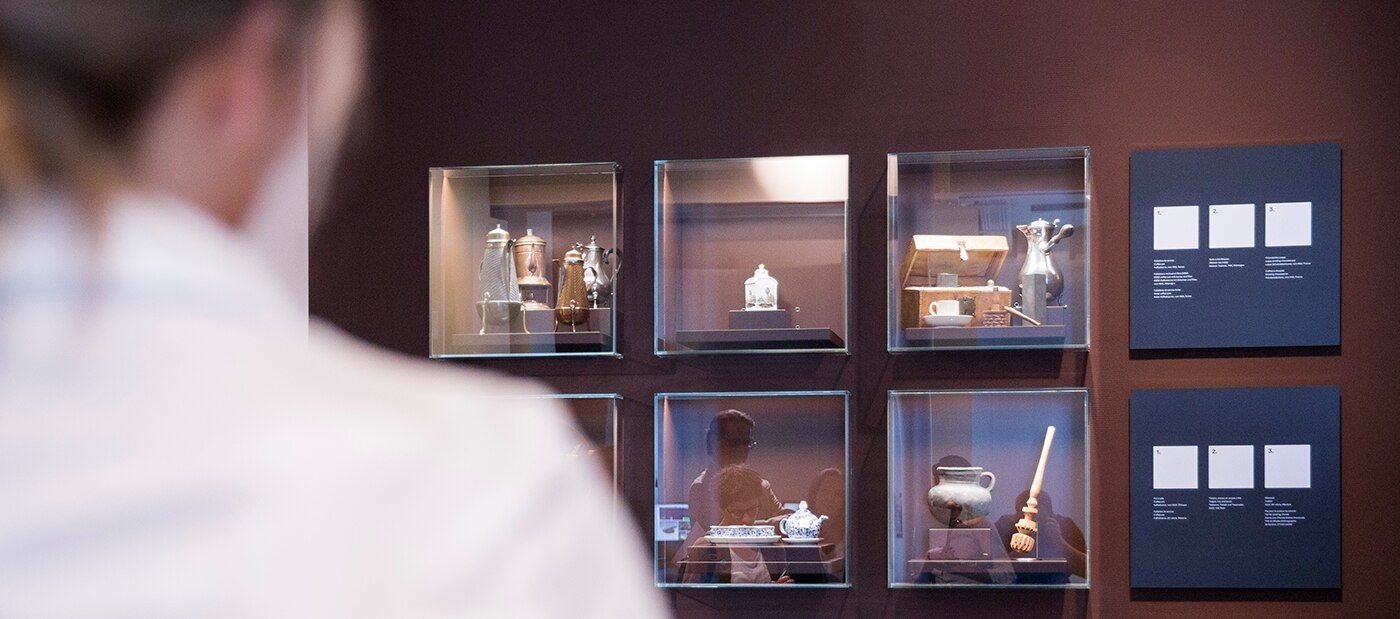 A diverse collection
The Alimentarium does not own any priceless treasures, but is proud of a diverse heritage, the core of which was established between 1980 and 1985, when the Museum's first permanent exhibition was created. Since then, the collection has been added to as and when necessary for various exhibitions and activities. Today, the collection's highlights include some 1800 utensils and pieces of equipment related to cooking and processing food, around 1600 packaging items linked with marketing food, 800 advertising posters and enamel signs, along with ethnological artefacts including almost 1300 objects relating to bread - with around 500 different kinds of bread - and some 650 items from all over the world.
Innovative perspectives
For the new 2016 permanent exhibition, displaying the collections online was one of the first stages in the new showcasing of the Museum's heritage. The Alimentarium has created an online collection to make its collection as widely accessible as possible, through 3D photographs of the artefacts and the possibility of linking them to the themes to which they relate. When the Museum reopens in June 2016, some 400 of our most interesting and most prized objects will form part of our online portal. Not to be outdone, the display cases in the new permanent exhibition will be accompanied by tactile terminals on which visitors will be able to see the artefacts on display in 360 °, along with detailed information about them. You will 'virtually' be able to 'handle' the objects by turning them and zooming in on them, as if the display cabinet glass no longer exists!
Do you like this page?