Food trends 2016
A few of the trends creating a buzz on the web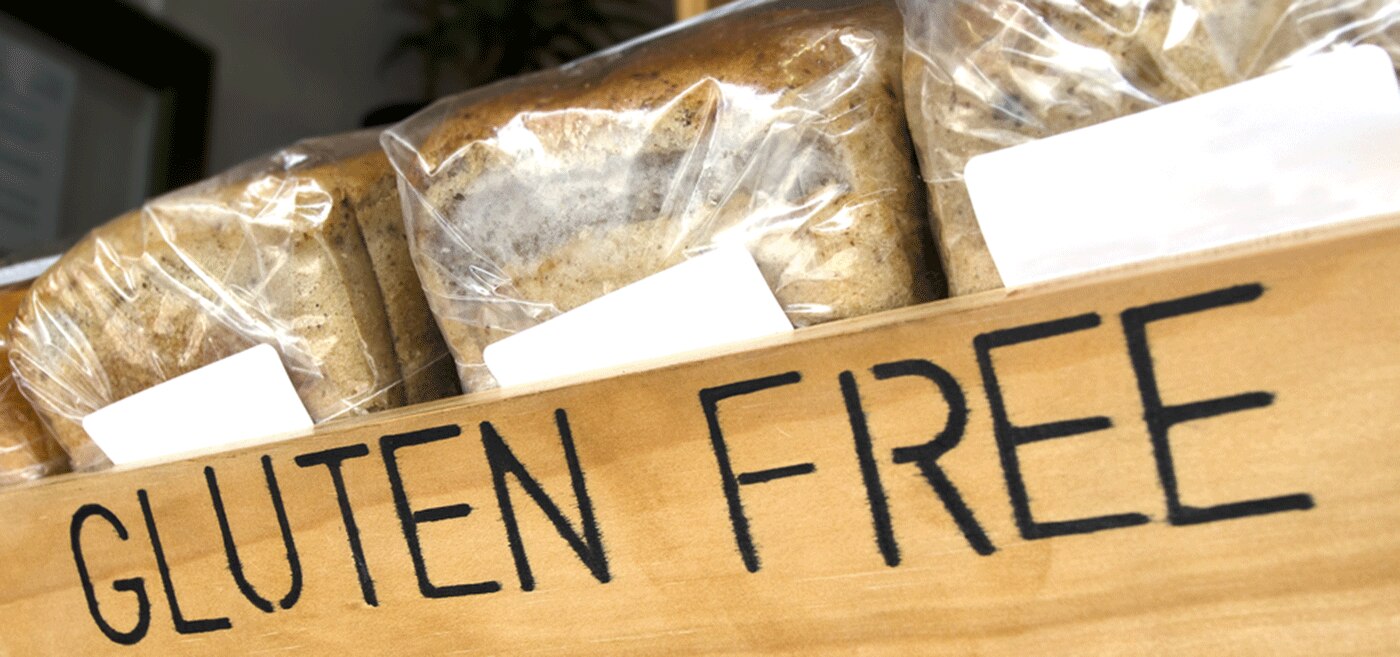 Gluten-free alternatives
Gluten has had a bad reputation for a while now. Ever-increasing numbers of consumers are turning their backs on it, claiming to be allergic or gluten intolerant. The agri-food business has joined in with this movement to meet changing demand. Various kinds of pulse-based flour are appearing on the shelves, sold on their own or already incorporated into preparations. Quinoa and amaranth are doing particularly well. Gluten-free restaurants such as the newly-opened Rice Trotters, in Paris are sure to be a hit. The statistics on new product launches and consumer behaviour are all pointing to a boom in alternatives to conventional cereals. Mintel, a world leader in market research in the field of food product launches, has confirmed strong growth in the number of new gluten-free products on the supermarket shelves. 
Dehydrated food
Kale crisps were all the rage in 2015. Now it's the turn of dried meat, fish and vegetables. In their kitchens in Hong Kong, Lima, Copenhagen and Paris, top chefs such as Jason Atherton, Virgilio Martinez, Rasmus Kofoed and Hiroki Yoshitake are already making fruit and vegetable-based preparations, often carefully dried out in very sophisticated appliances. Their aim being to create textural contrasts.
Trend analysts such as Global Food Forum and Gatronomixs predict dried food to be 'the next big thing'. They are heralding the arrival on the market of dried fruit, vegetables and meat, and meat and fish jerkies flavoured with vegetable and fruit powders. Suppliers to the creative gastronomy sector, such as Sosa in Spain, are already offering a whole range of dehydrated ingredients for use in preparations.
World flavours
While Africa is winning over the world with its baobab powder, this year Caribbean cuisine should also attract the attention of many inquisitive gourmets. Trend-spotters promise that 2016 will be the year for discovering or rediscovering condiments and blends of various spices. Topping the flavour charts are gochujang from Korea (a fermented, spicy condiment made from red peppers, soybeans, glutinous rice flour and wheat germ), Middle Eastern specialities like zaatar (a blend of thyme, sesame and sumac) and baharat (a blend of rosebud powder and cinnamon), or the Egyptian dukkah (a ground blend of different nuts, spices and sesame seeds). 
Seaweed on your plate
From land to sea. Kale has been knocked off the top spot by flavours from the sea. Marine vegetables are coming in with the sea breeze. Many coastal populations ate them until the beginning of the 20th century, after which point they declined in popularity as meat consumption became more common. Never mind, they're back in the spotlight now! Seaweed has high concentrations of protein, minerals and vitamins and can be prepared in many ways. You can drink it, eat it as a side like a vegetable or enjoy it as a spread.
Feel good fast food - eating local
A real social phenomenon, 'feel good fast food' restaurants, where you can enjoy a balanced meal on the go, have been thriving in all major Western cities since the start of the decade. The trend continues in 2016 with small-scale entrepreneurs opening businesses selling appetising, relatively inexpensive dishes, emphasising the benefits of quality and locally sourced products as a marketing argument, as does Pur etc.  in France for example. Detailed information is provided about each dish, even specifying the names of the producers of the ingredients. We may even soon know the name of the cow our milkshake comes from! Fast food giants like Chipotle Mexican Grill or McDonald's are following the trend to hold onto their market shares[1]. The American chain Panera Bread  is taking it even further by highlighting the absence of colourings, preservatives and trans-fats in its dishes.
Waste, a thing of the past
The issue of food waste received heavy media coverage in 2015. This year, the web is already full of sites advocating the abolition of food waste and providing tips for using leftovers. Major retailers are following the trend by selling fruit and vegetables that are not entirely up to usual aesthetic standards[2]. The initiative by the French Gueules casséescollective, which promotes the fight against waste and the sale of 'ugly' fruit and vegetables, has been copied in Germany, England, Japan and the United States[3]. At the same time, an increasing number of websites provide advice for the public on how to make the most of leftovers and even make real feasts out of them[4]. How long will it be before restaurants offer menus based on leftovers or ingredients that were headed for the compost heap? In the United States, the trend is in full swing and some top chefs have already jumped on board, like Dan Barber ou Daniel Humm, who includes cauliflower stalk filaments in his gourmet menus at Eleven Madison Park in New York. 
The burnt and smoky taste
If you used to hate the taste of burnt food, you're going to love it in 2016. The trend is all over the net. Blackened food with a smoky or charcoal taste is 'in'[5]. René Redzepi, chef at the famous Noma in Copenhagen, paved the way for this, followed by many other confreres around the world. To achieve this special little taste at home, while we wait for the agri-food business to bring it to the supermarket shelves, nothing could be simpler. You just need to cook some fruit or vegetables on burning coals, dry them for a long time in the oven and grind them down into powder. This powder can then be added to a myriad of preparations, such as homemade mayonnaise or yoghurt. Another alternative is to buy a food smoking gun, to add a smoky taste to all kinds of food and drinks quickly and effortlessly.
More plants, less meat
The WHO rang the alarm bell in 2015[6]. We are eating too much meat and too much processed meat. Consumers are advised to find alternatives to meat-based food. Restaurant owners are offering more and more vegetarian menus, such as Al's Place in San Francisco, which Bon Appétit magazine named the best new restaurant in the United States. Meat is on the menu, but as an optional side. The same concept applies at Semilla in Brooklyn, where you can enjoy fermented fries with smoked apple sauce! The trend seems to be spreading to homes, with those observing the household appliance market noticing exponential growth in sales of juicers, which enable consumers to make their own fruit or vegetable juice at home. 
Fizzy drinks
With or without alcohol, carbonated drinks are going to be tickling our palate. In the range of soft drinks, we will apparently be seeing[7] more fermented drinks, refreshing herbal beverages, sparkling teas and coffees with, of course, a hint of lemon zest or smoked yuzu!
Do you like this page?