N° 34 L'eau à la bouche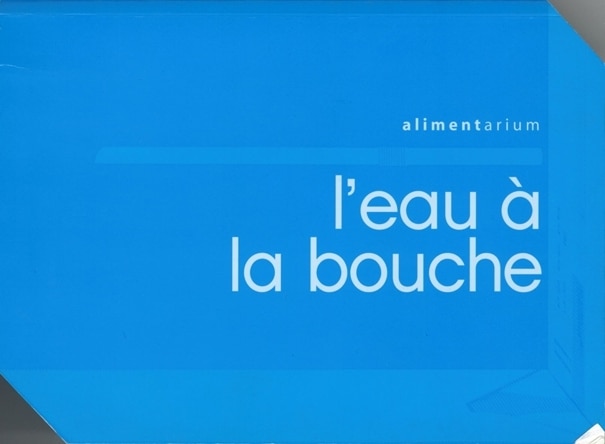 Water – a question of taste and value
From 11 March 2005 to 8 January 2006. An exhibition created by the Alimentarium.
The Alimentarium, lies on the shores of Lake Geneva, an immense freshwater reservoir and thus it was obvious that the Museum would one day study this element in detail. The Food Museum made visitors mouths water with its temporary exhibition called L'eau à la bouche. This exhibition emphasized the personal and intimate relationship we each have with water.
We often pay little heed to the water we drink every day, even though it is of vital importance to each and every one of us. This notion was the launching point for this exhibition. Drinking water is actually not as simple as it may seem. Water is essential for life but, because it may also endanger life, it is not always appreciated. Which water do we drink? Where does it come from? What effect does it have on our bodies? What importance did various cultures give to water, in yesteryear and nowadays? This exhibition explored such questions in its 'tasting room' and by inviting visitors to walk inside five enormous bubbles which presented the taste, form, colour, cost and movement of water.
► Discover the details of these different sectors in the exhibition guide.
Activities
The Museum garden exhibited a selection of plants which require vast quantities of water as well as plants which survive in arid climates.
Inside the Museum itself, scientific demonstrations looked at the role of water in transforming food.
► A detailed catalogue of this exhibition (in French only) is on sale in the Museum shop. It includes articles from approximately thirty specialists on various aspects of water. The catalogue both complemented the exhibition and developed the subject further – it does not detail the exhibited objects or exhibition texts.