N° 40 Tout un plat! Cook - eat - communicate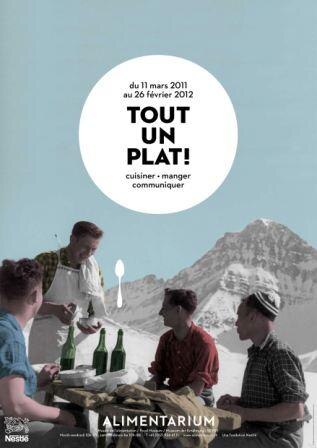 TOUT UN PLAT! 
Cook - eat - communicate
From 11 March 2011 to 26 February 2012.
This exhibition originates from The Museum of Communication in Frankfurt, but has been specially adapted for the Alimentarium. 
 
The Alimentarium's exhibition Tout un plat! Cook-eat-communicate examines the multiple verbal, social and religious messages conveyed during a meal, whether a picnic, business dinner or family gathering. Meals play a lead role in all human society, as an opportunity to absorb flavours, emotions, family values and social rituals, to take in so much more than just the food itself. Whether we eat alone, with a friend, family or colleagues, each meal is a unique and personal experience for every one of us.