N° 33: Lectures gourmandes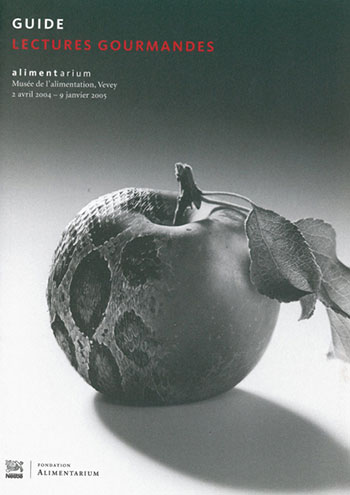 LECTURES GOURMANDES
From 2 April 2004 to 9 January 2005. An exhibition created by the Strauhof Museum of literature in Zurich, where it was presented under the title Eros des Essens from 26 November 2003 to 29 February 2004. This exhibition was enlarged and adapted for the Alimentarium in Vevey. Concept: Mr Roman Hess & Mr Ngo Van Dá, in collaboration with the Alimentarium.
The Alimentarium Food Museum, a Nestlé Foundation, revived its tradition of extensive temporary exhibitions on a particular theme linked with food and nutrition. The Lectures gourmandes exhibition looked at food as seen by the great writers of European literature, from Antiquity to today. The dreamlike staging of this exhibition enticed visitors into seven coded worlds, from the mysteries in fairy tales to futuristic writings, from Ovide to Tabucchi and from Dracula to Le Festin de Babette. No book or manuscript was actually displayed, as numerous extracts illustrating the chosen subject were transmitted via audio guides, the real key to the exhibition.