The biggest buffet imaginable
At stands and three-wheelers, thousands of cooks offer an incredible variety of foods from all over China.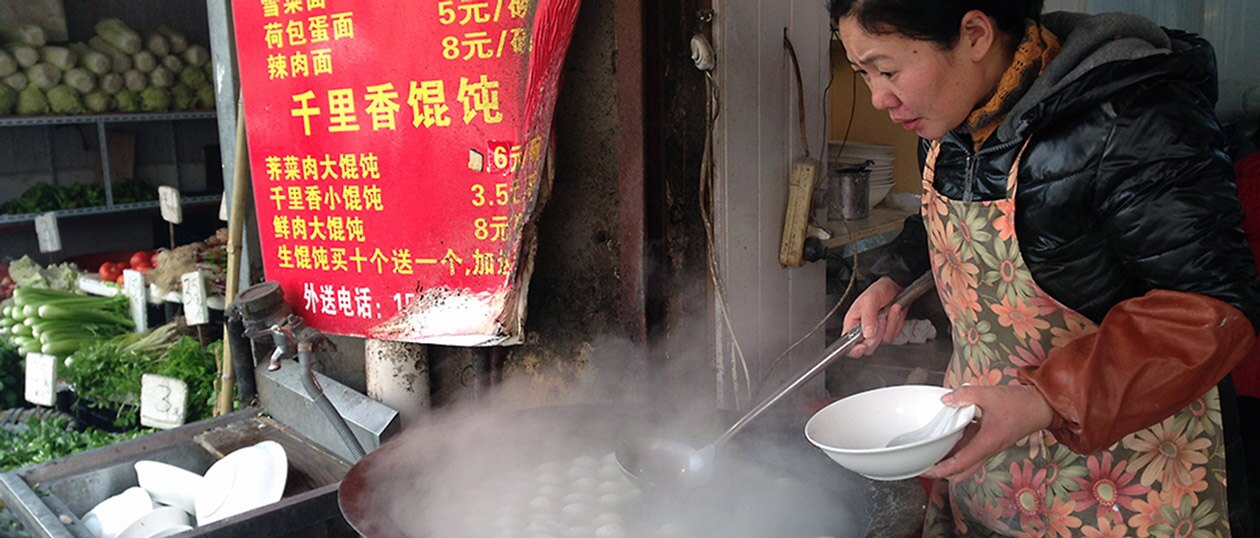 I've been living in Switzerland for over ten years now, and when friends ask me whether I miss Chinese food, I'm always a little lost for words. Speaking to a Chinese about Chinese food is like talking to a European about European food. There is no such thing as typical Chinese food: each region has its own cuisine.
I grew up in Shanghai. In the small vegetable markets in its residential districts, the lanes are lined with grocery stores and restaurants. People either eat right there on the spot or take a meal to go. The food is good and inexpensive, so there's no real need to cook at home. In the morning, you can buy your breakfast on the street, while the night market offers all kinds of snacks. Anything your heart desires – you won't be disappointed.
When I visit my parents in Shanghai, I love taking a stroll down West Nanjing Road and the surrounding area in the evening. Some of my favourite food stands are in these streets. Generally, I buy a few xiaolongbao – steamed dumplings in bamboo baskets. I can choose between different varieties, which are then freshly prepared for me right before my eyes. Often, the whole family works at these stands. You're really supposed to eat dumplings while they are hot. But I also might order sanxian huntun – another kind of dumpling with fresh shrimp, meat and mushrooms.
Afterwards, you can treat yourself to something sweet as you walk around: a rice cake filled, for instance, with black sesame or red beans, peanuts, coconut flakes...
Do you like this page?