SIAL Paris Food Innovation Exhibition
What will we be eating tomorrow? The 2016 Paris International Food Innovation Exhibition highlights what food manufacturers are cooking up for us.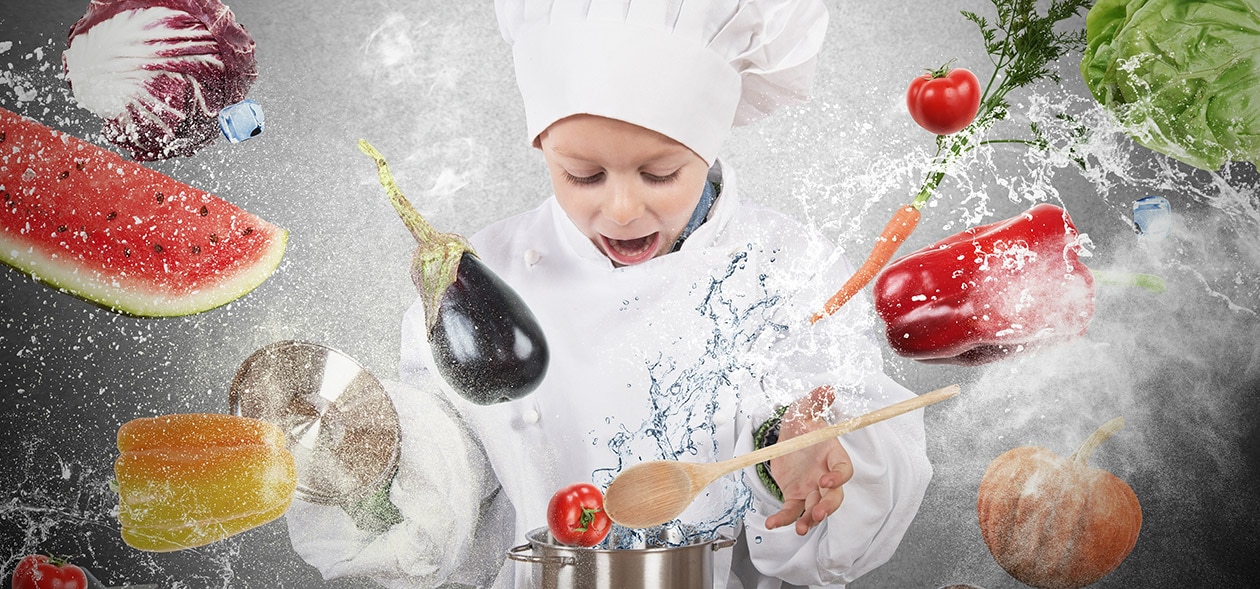 With 7000 exhibitors, 155 000 visitors from across the world, hundreds of buyers and chefs from all countries and sectors, 189 innovations competing for the SIAL Innovation Awards and 15 winners across the different categories, the International Food Exhibition, held in Paris in October 2016, was a real global showcase of what we can expect to see on supermarket shelves over the next few years. Statistics aside, it was also an opportunity to observe the underlying trends inspiring manufacturers.
Optimising nutrition
Obesity is affecting more and more people. According to the WHO1, in 2014, 1.9 billion people across the world were overweight or obese, mainly due to inadequate nutrition and a decrease in physical activity. As far as products are concerned, manufacturers are developing better-balanced recipes, notably by reducing the quantity of sugar, salt and certain fats. If this strong trend continues, the worldwide market for sugar substitutes is expected to rise from 13.26 billion dollars in 2015 to 16.53 billion in 2020 (a growth of over 4.5% a year), and that of salt substitutes will reach 1.24 billion dollars in 2020 (a growth of over 11% a year)2. The global market for fat substitutes (based on carbohydrates, proteins or vegetable oils, for example) should reach 2.6 billion dollars in 20203.
The supremacy of vegetables
Vegetable-based products are particularly popular. They are seen as more natural, healthier and more environmentally friendly than animal products. Recent WHO recommendations are also encouraging us to limit our intake of red meat and processed meat4. Food manufacturers now recognise the potential of this trend, as the market for vegetable proteins has escalated with an array of new products, whether meat substitutes or alternatives for dairy products.
New sensory experiences
A whole range of amazing products is arriving on the market, offering consumers new organoleptic experiences. The aim is to make consumption fun by playing on the mix of tastes, colours, textures and aromas. With 3D printing, it is now possible to create new shapes and to personalise food at will. Start-up companies such as Choc Edge, Natural Machines ou Gumlab have now emerged on this market, which already included food manufacturers such Barilla, Mondelez and Hershey's.
'Natural' food
Today, consumers are looking for products that are simpler, less processed and closer to nature. To meet this demand, manufacturers are promoting products that are preservative-, artificial colouring- and sweetener-free5.
Following this trend, more and more 'natural' foodstuffs, such as seeds, nuts, fruit, wholegrain cereals or other raw, unprocessed ingredients are incorporated into products. The packaging, of course, highlights the presence of such 'natural' contents.
Eating local
Locavores started a food movement in the United States in 2005, promoting eating local produce, originally with the aim of reducing greenhouse gas emissions produced by the transportation of food6. In the wake of food scandals and financial crises, this movement has taken on other dimensions, whether social (safeguarding jobs), safety-related (reassuring consumers regarding the traceability and origin of foodstuffs) or emotional (handing down of culinary and nostalgic values), while maintaining the constant aim of consuming seasonal produce and giving meaning to one's diet. Today, two-thirds of German, French, Spanish, Russian and Asian people favour local produce. A growing number of consumers are also choosing to produce their own food; in fact over half now eat food from their own production, in Southeast Asia (84%), in the Middle East (55%) and in Russia (50%)7.
Do you like this page?