A deliciously colourful summer menu
If, as the saying goes, we are what we eat, then our stomachs should be treated with utmost respect.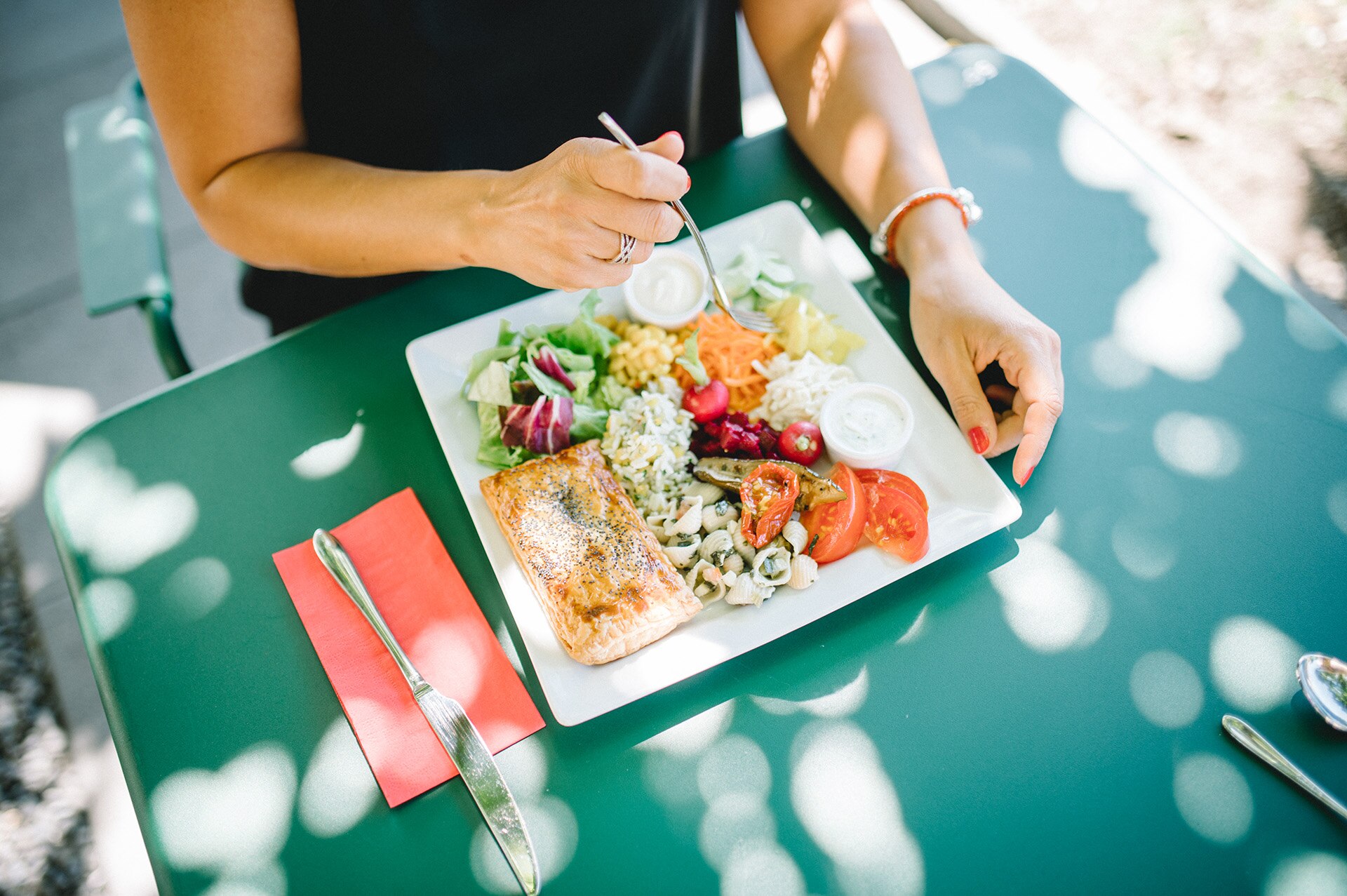 This summer, the Alimentarium chefs are going all out to bring you an amazing summer salad buffet!
There's something different every day. It follows the seasons. It's made with fresh local produce we carefully select from artisans and lovers of good food. What is it? Lunch in our Restaurant, of course! This summer, our team of chefs is preparing a selection of salads for you to pick what you fancy, served with a range of light museum-made dressings, and your choice of local meat, fish (catch of the day) or a veggie option! This offer proved a big hit last year, so it's back by popular demand this summer!
Our summer menu:
Salad buffet with meat, fish or vegetarian option: CHF 21.00
Salad buffet (without accompaniment): CHF 18.00
Half-portion of meat, fish or vegetarian option with salad: CHF 15.00
As always, our chefs still prepare a dish of the day:
Chef's special: CHF 19.00
Children's meal: CHF 13.00
This summer, it will be our pleasure to please you!
Where and when
Summer offer from 6 July to 31 August 2021!
Restaurant
Tuesday to Sunday, 12:00 to 14:00
Café
Tuesday to Sunday, 10:00 to 18:00
Terrasse
Tuesday to Sunday, 12:00 to 18:00