The Shop
For those wishing to prolong the Alimentarium experience, why not stroll through our Shop, where you're sure to find something for everyone…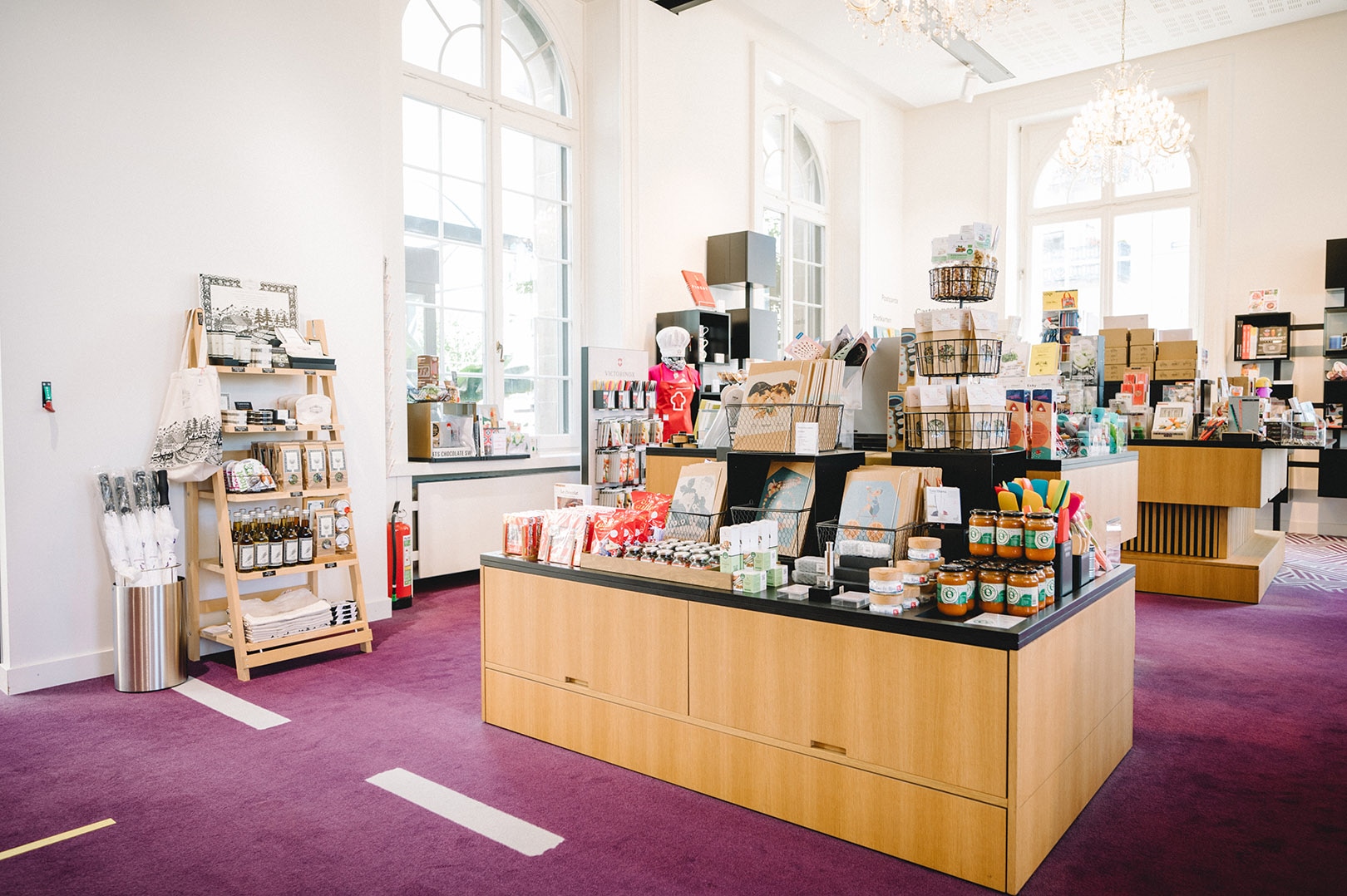 Looking for a little keepsake of your visit? Here's where you'll find it!
Fancy a spot of gardening? Thanks to our indoor gardening kits, you can grow your own herbs and small vegetables at home. Do you swear by herbal tea? We have an excellent assortment from local artisan producers. Are you looking for a food-related game to boost your children's knowledge of nutrition? We have a wide selection for some fun family time. Are you hunting for the perfect gift, one with wow factor? We have all this, and more, in our Shop!
Browse our selection of designer utensils, cookery books and unusual products and you'll be sure to find just what you're looking for. The icing on the cake is that you can ponder over all these gems and make your choice as you sit back and relax over a cuppa in our Café.
Opening hours:
Winter (October to March): Tuesday to Sunday from 10:00 to 17:00
Summer (April to September): Tuesday to Sunday from 10:00 to 18:00
Closed on Mondays, except canton of Vaud public holidays.