FOOD2049 afternoon activities
In tune with our temporary exhibition FOOD2049, our Espace Découverte has become a lab for culinary experiments! Watch our enthusiastic experts transform a mystery foodstuff into something amazing.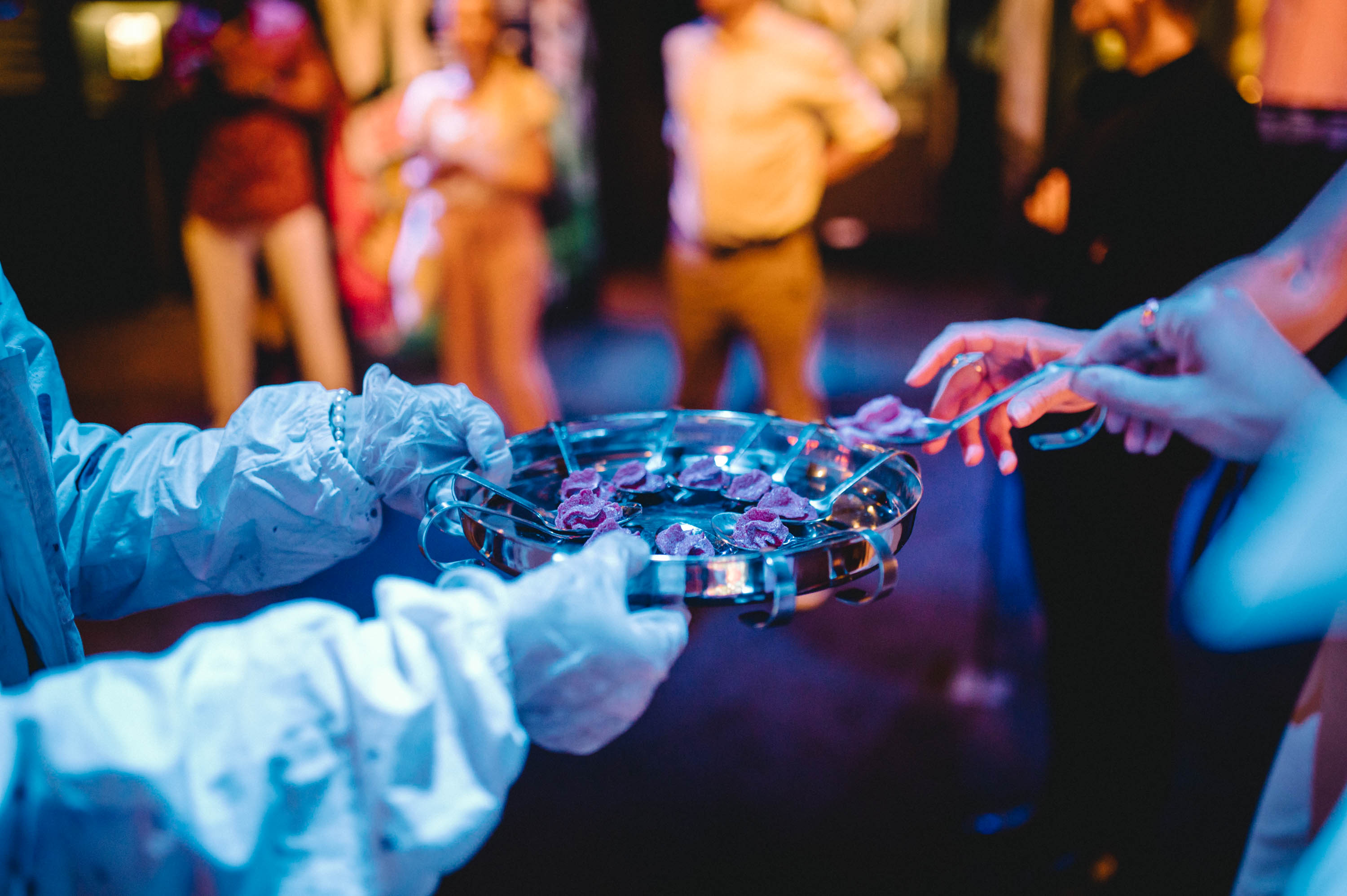 Imagine a doomsday scenario where melting glaciers cause a tsunami on Lake Geneva! Alimentarium visitors are the sole survivors, and our gardener can only save the seeds for one vegetable. Luckily, our apprentices in molecular cuisine have creative ways to brighten up the humdrum of a single foodstuff. After watching their experiments, you can sample their surprising culinary inventions!
Saturday and Sunday afternoons, at 14:00, 15:00 and 16:00
Demonstrations last around 20 minutes and are in French only, but all visitors are welcome to watch!