Year-end workshops
Our year-end workshops: Festive fun and merry treats!
Are you stuck for an unusual idea for how to round off the year? Why not bring your friends or colleagues along to one of our festive group activities!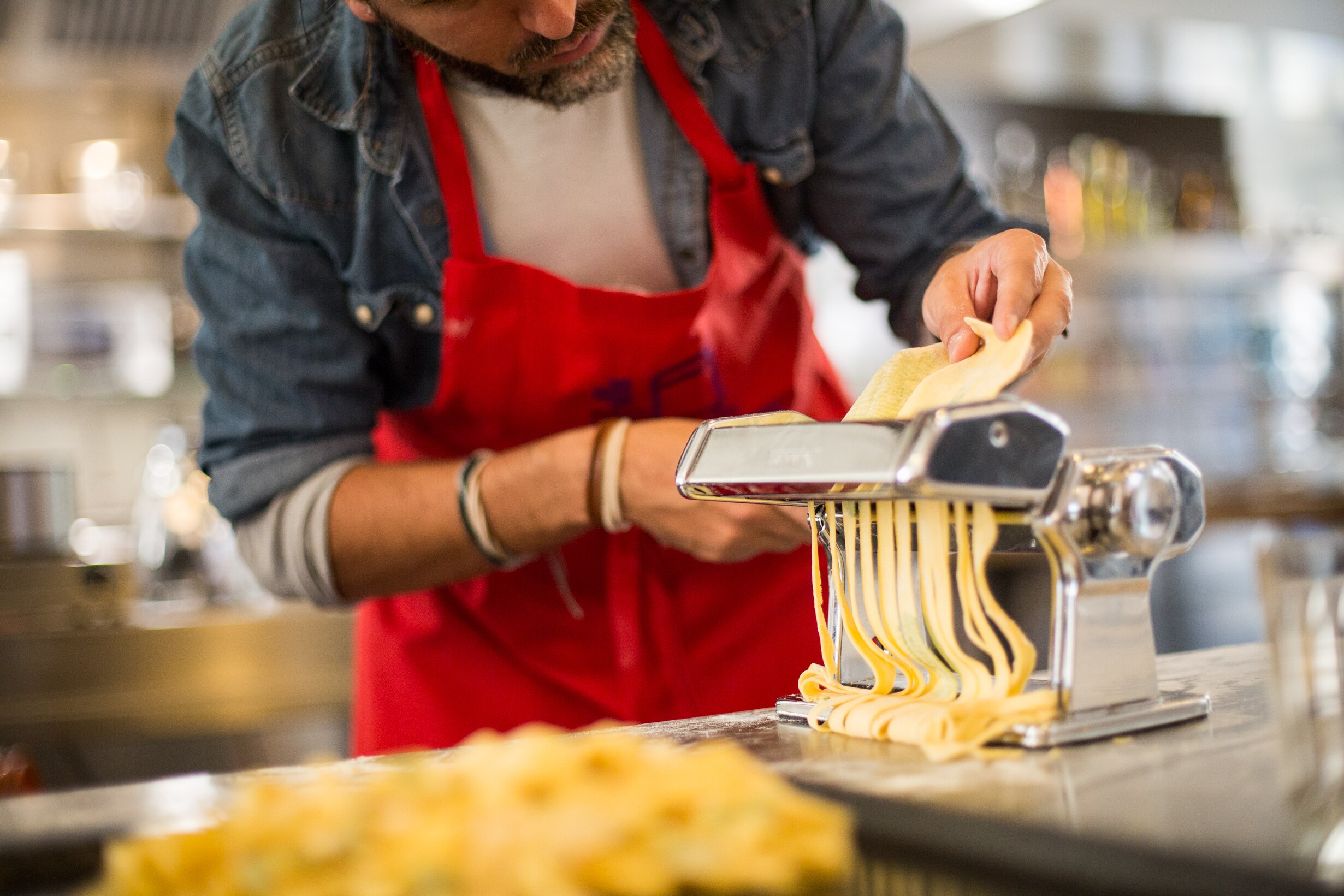 Spend two hours with our chef and his team unwrapping the tips and tricks of traditional seasonal recipes. An entertaining and enlightening sense-ational treat!
Topics
Christmas terrine with Four Beggars dried fruit chutney

Make your own Christmas terrine, a delicious festive treat for your friends and family! This must-do workshop combines tradition, flavours, and the symbolism in the tale of the Four Beggars, which has been handed on through the centuries.
Swiss trout with dill and sour cream
Four Beggars' cracker

An unusual alternative to the Nordic recipe for Gravlax, using trout from Swiss lakes instead of salmon! The subtle flavours of this delicacy are enhanced by a tangy cream sweetened with honey and flavoured with dill from our Garden. A crispy cracker adds the final touch to this flavoursome festive dish.
Christmas log and chocolate bites

Christmas wouldn't be Christmas without a traditional Yule log. Why not learn how to make your own, plus a few crunchy chocolatey bites too. A sweet homemade treat that will be the star topping your festive meal!

Tempted? Simply send an email to event@alimentarium.org indicating your preferred date, the number of participants and your choice among the above three topics. You will receive a quote and then confirmation of reservation!
Practical information
Price: CHF 80.00 per person for the workshop and tasting (includes one glass of sparkling wine per person)

Date: To be determined with our team

Time: From 15:00

Duration: Workshop 1 h 30 min + tasting 30 min

Group size: Between 10 and 24 participants

Age: From 16 years old

Languages: French or English