Seasonal recipe
Here's a workshop with a difference!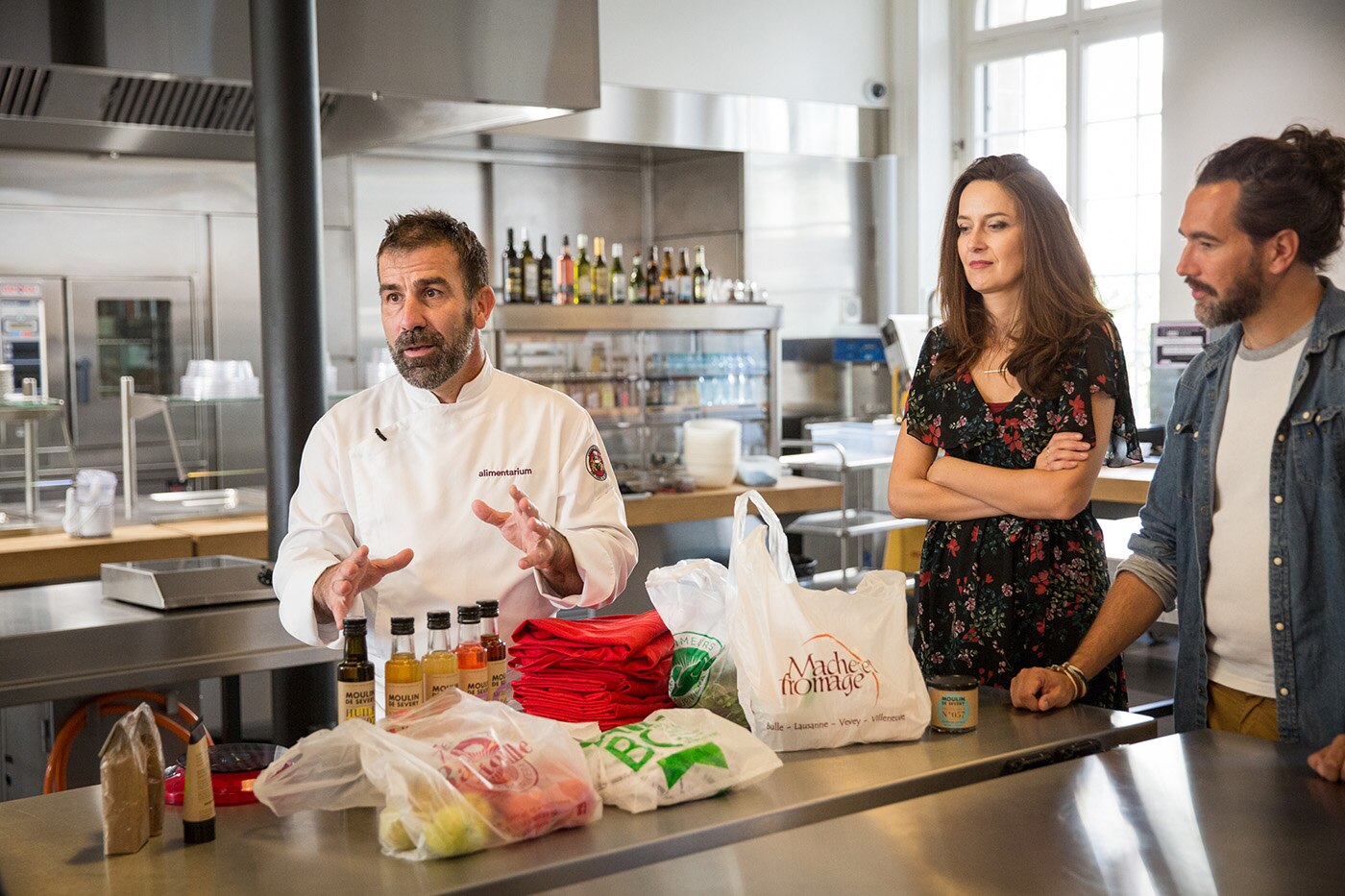 ANYONE AGED 16 AND OVER WISHING TO ENTER THE ALIMENTARIUM BUILDING MUST PRESENT A VALID COVID CERTIFICATE AND PHOTO ID.
Your safety and the safety of our staff is our utmost priority. Hence all our activities have been adapted to the FOPH guidelines. All health and safety precautions in the Museum are to ensure you have a safe visit.
Instead of following a recipe down to the last detail, you get to explore what you can make from our chef's selection of seasonal produce!
Learn culinary techniques, tips and tricks as well as traditions and a little history… all it takes to make you a true expert…