Taste and colour
Experiments around nutrition and food.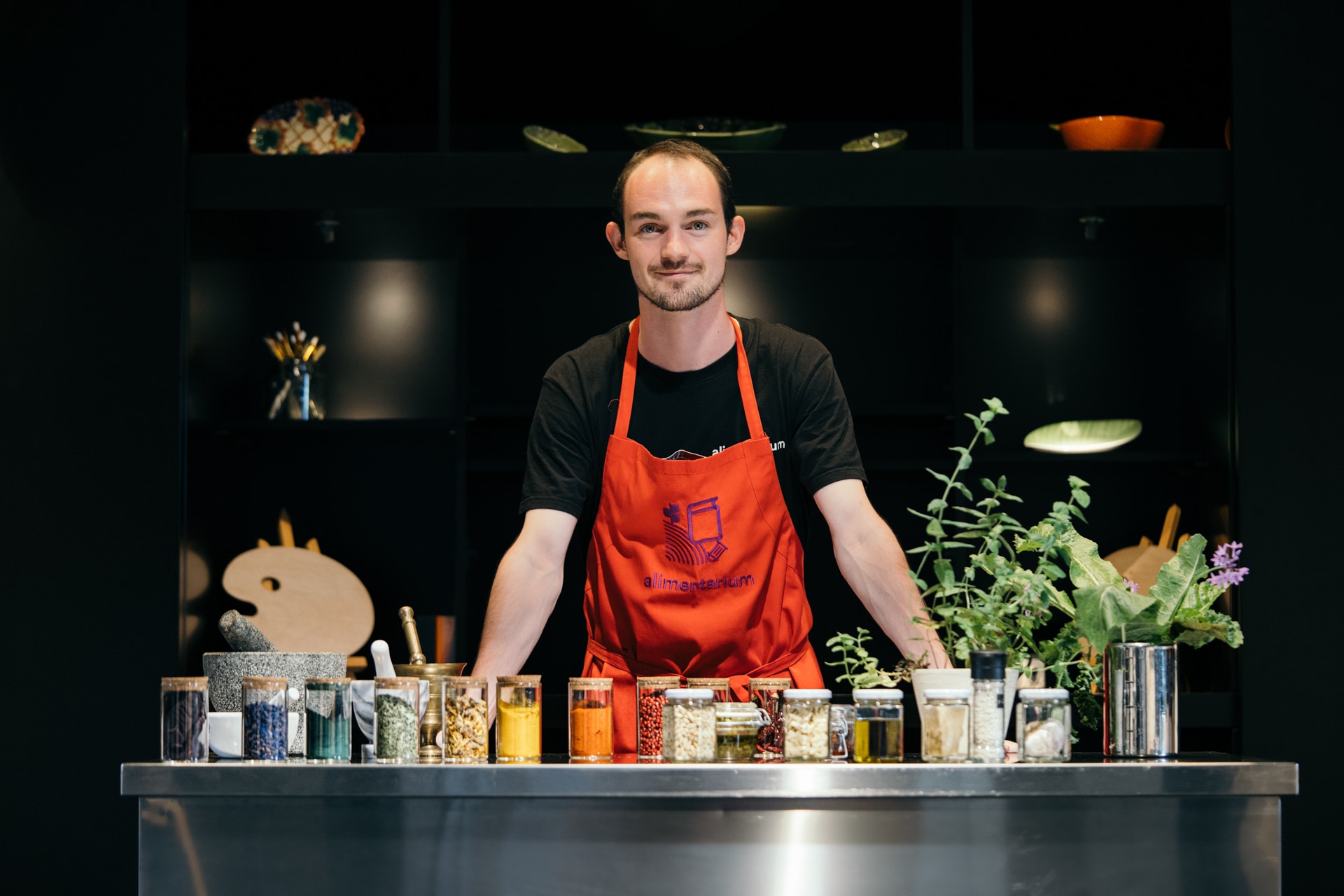 Whether it's a laboratory for culinary experiments or an amphitheatre for meetings with experts, our animators and guests are happy to share their values and visions on food and nutrition with you.
---
September - Fifty shades of carrots
Carrots weren't always orange! From pearly white to deep purple, an incredible range of colours to discover with your five senses. The story of a chameleon vegetable and its adventures on the market.
---
---
October – Rainbow popcorn
Your taste buds will be dazzled! Oranges, purples, blues: you will be as amazed as our multicolored corn kernels when you discover the naturally occurring pigments in our foods.
---
---
November - The Coloring Power of Saffron
A few precious filaments, the valuable stigmas harvested from the heart of the Crocus flower, are enough to enhance bread with a warm golden-orange hue. Let's take a look at the autumn specialties adorned with the most prestigious spice, known as the red gold.
---
---
December - The Black Magic of Cuttlefish Ink
Let yourself be enchanted by the mystery and refinement of dishes tinted with sepia, the ink that captivates both artists and food lovers.
---
Practical information:
Schedule: Wednesdays, Saturdays and Sundays from 14:00 to 14:30 and from 15:00 to 15:30
Price: Included in the price of the entrance ticket
Without reservation, limited places