The Salle Nestlé
With its elegant wood panelling, the former office of the Director General of the Nestlé & Anglo-Swiss Condensed Milk Company is the only room in the Alimentarium preserved to its original splendour.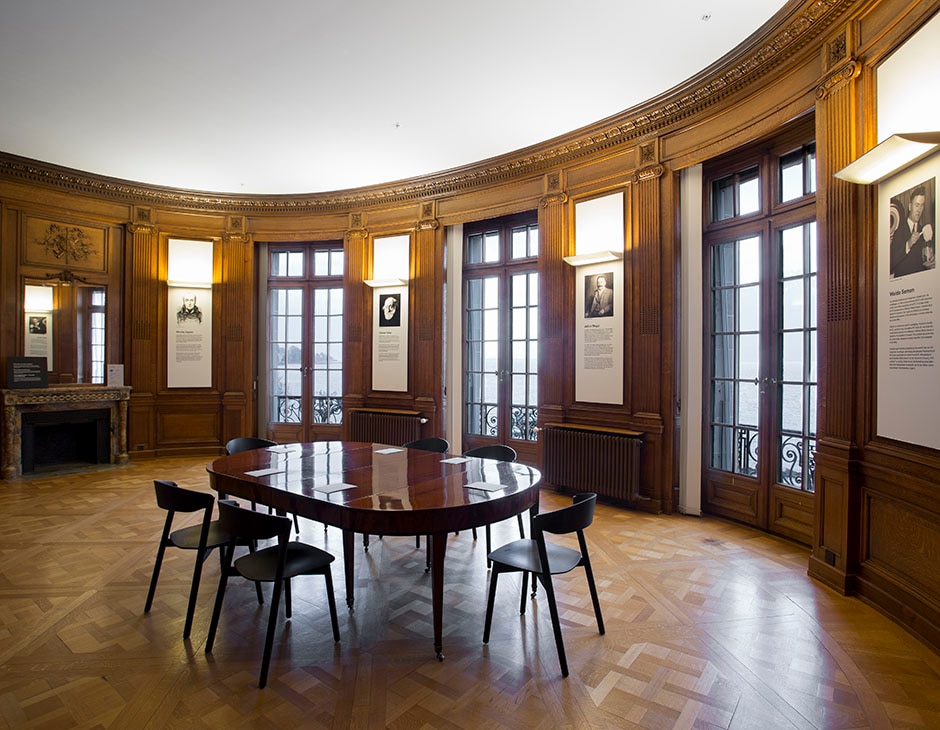 Your safety and the safety of our staff is our utmost priority. Hence all our activities have been adapted to the FOPH guidelines. All health and safety precautions in the Museum are to ensure you have a safe visit.
According to the current restrictions in the Canton of Vaud, we can welcome a maximum of 10 participants per meeting or presentation when hiring one of our rooms.
Now known as the Salle Nestlé, it offers a full range of modern facilities and a breathtaking view, to ensure your teams benefit from optimal working conditions in an optimal setting.
The Salle Nestlé
The Salle Nestlé
Floor area: 60 m2 
Guest capacity: 16 with boardroom seating / 16 with U-shaped seating / 30 with theatre-style seating / 50 standing (Minimum 10 guests)
Price: from CHF 80.00/person
Includes: flipchart, board markers, projector, screen, WiFi connection, notepads, pencils
Duration: half day (4 hours) or full day (8 hours)
Catering service
Our partner caterers propose a variety of seasonal dishes, whether for a simple aperitif or a full sit-down meal.