Philippe's pots and pans, with… !
Put your apron on and let's get connected! We don't intend to let the distance between us stop us from cooking together… so the Alimentarium is now running culinary workshops… online!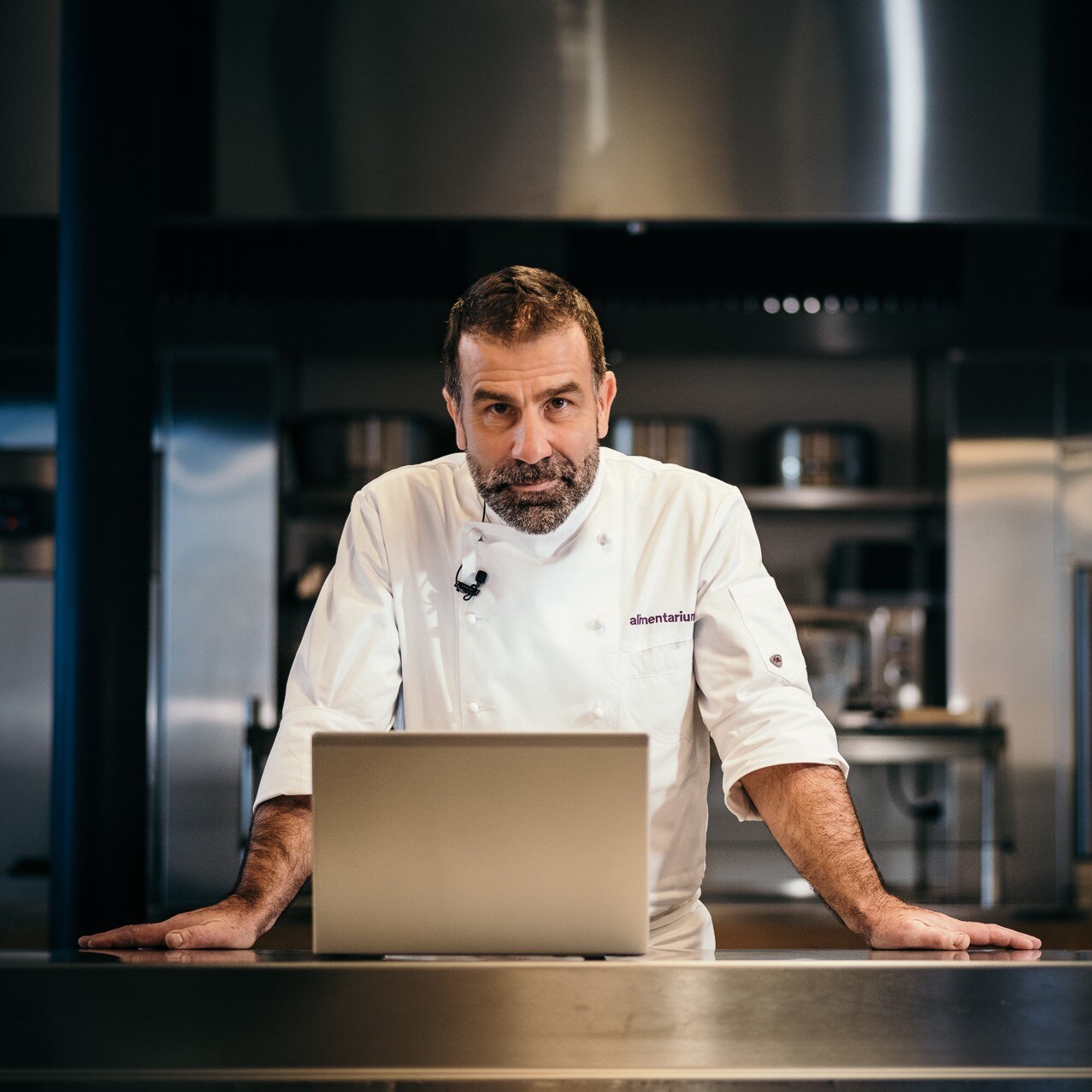 Philippe would like you to invite him over, virtually speaking of course! This new culinary workshop is sure to be a big hit. Once a month, our chef Philippe Ligron is suggesting a casual online group workshop as participants each make a dish in their own kitchen. A special guest will join in the fun!
When? Every second Friday of the month
Time : from 17:30 to 19:00
This workshop caters for a maximum of 8 participants – from 12 years
Price: CHF 45.00 per link
How to book your spot
• Book your preferred date.
• Once your payment has been processed, you will receive an automated confirmation.
• Our team will email you the list of ingredients and cooking utensils required, as well as the link to connect to the workshop.
• On the day of the workshop, please check your internet connection is working well. We suggest you connect 15 minutes before the workshop is due to begin.
• Now you're all set, we hope you'll have fun!