Guided tour of the Museum (schools)
Would you like a few explanations? Then follow the guide! Our Museum experts know how to captivate your class with intriguing facts on food and nutrition.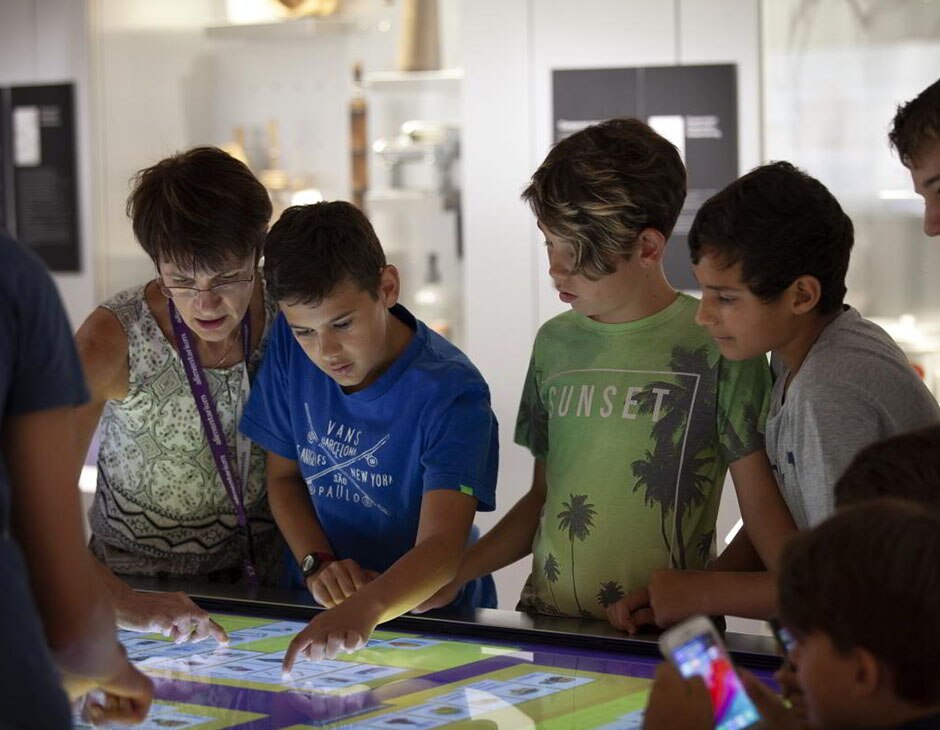 Your safety and the safety of our staff is our utmost priority. Hence all our activities have been adapted to the FOPH guidelines. All health and safety precautions in the Museum are to ensure you have a safe visit.
It is compulsory to wear a mask in our Museum. Please remember to bring one with you when you pay us a visit! Masks are also available at our Welcome Desk (CHF 0.50 each).

Let's stay safe together! Thank you for your help and understanding.
Fixed price for schools (12 pupils)
Up to 15 years of age
CHF 100.00 (includes admission for the pupils and one accompanying adult)
Additional accompanying adult: CHF 11.00
 
From 16 years of age
CHF 120.00 + reduced admission for pupils (includes free admission for one accompanying adult)
CHF 11.00 per pupil from 16 years of age
CHF 7.50 per pupil from 100 participants
CHF 6.50 per Nestlé apprentice
Additional accompanying adult: CHF 11.00

Tour lasts 1 hour
Tours available in 6 languages: French, English, German, Italian, Spanish and Russian.

Prior booking essential on www.alimentarium.org/en/reservation-request or on 021 924 44 11.
For teachers
​Download the Teachers' Guide & Pupils' Guide to the exhibition to help prepare your pupils before, during and after their visit to the Alimentarium.