Guided tour of the Garden
Going green, getting back to our roots, unravelling the mysteries of germination... A decidedly down-to-earth guided tour!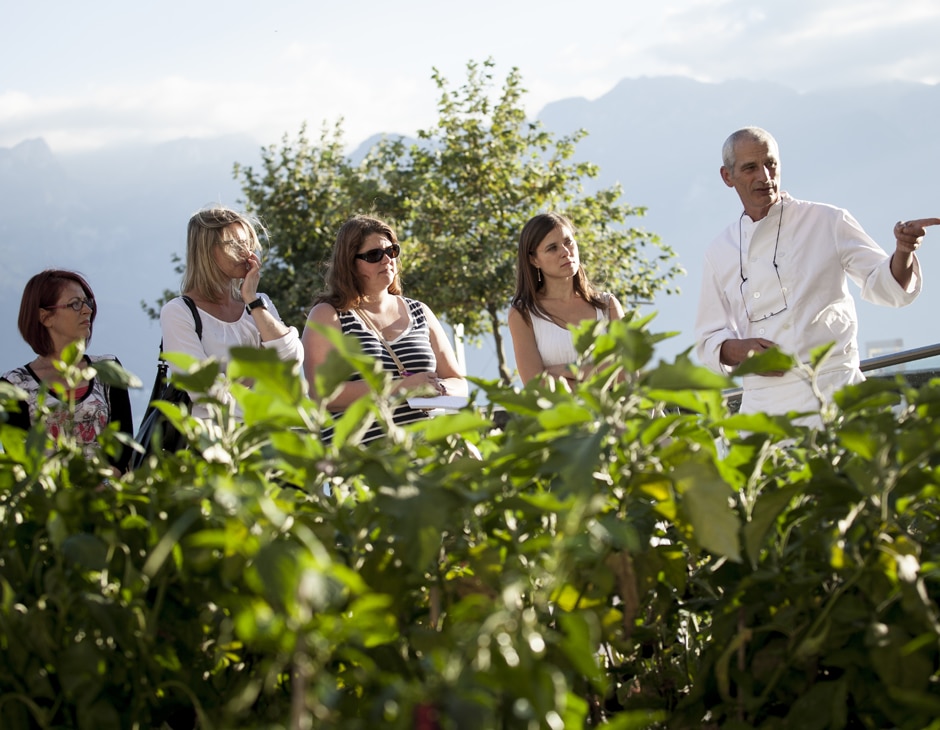 Your safety and the safety of our staff is our utmost priority. Hence all our activities have been adapted to the FOPH guidelines. All health and safety precautions in the Museum are to ensure you have a safe visit.
It is compulsory to wear a mask in our Museum. Please remember to bring one with you when you pay us a visit! Masks are also available at our Welcome Desk (CHF 0.50 each).

Let's stay safe together! Thank you for your help and understanding.
Visit our Garden and discover its plants, forever changing along with the seasons and our gardener's inspiration.
This guided tour is an opportunity to discover such treasures as Mexican tarragon, strawberries and artichokes, flourishing in our vegetable patch. Enjoy a gourmet treat during the tour with the opportunity to taste a seasonal favourite and a cordial made from our Garden produce.
Please note:
This offer is valid for groups of maximum 12 people, from May to September only. The visit will take place whatever the weather, so please dress accordingly.

Tours available in 6 languages: French, English, German, Italian, Spanish and Russian.

Get a discount on your admission to the Museum the same day as your workshop!
Prior booking essential on www.alimentarium.org/en/reservation-request or on 021 924 41 11.