Guided tour of the Garden
Going green, getting back to our roots, unravelling the mysteries of germination... A decidedly down-to-earth guided tour!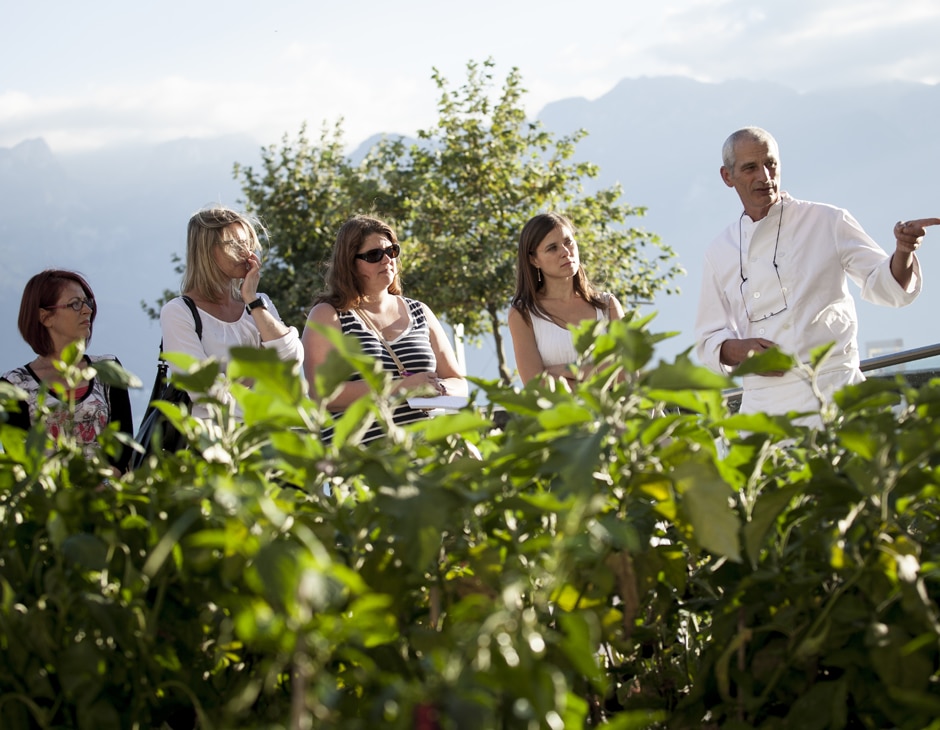 Visit our Garden and discover its plants, forever changing along with the seasons and our gardener's inspiration.
This guided tour is an opportunity to discover such treasures as Mexican tarragon, strawberries and artichokes, flourishing in our vegetable patch. Enjoy a gourmet treat during the tour with the opportunity to taste a cordial made from our Garden produce.
Please note:
This tour is for groups of maximum 12 people, from May to September only, and takes place whatever the weather, so please dress accordingly.
Tours available in 3 languages: French, English, German.
Visit the Museum exhibitions too with a discount on your admission: CHF 11.00 per person (reduced rate)
Prior booking essential via our booking form.