Guided tour & demonstration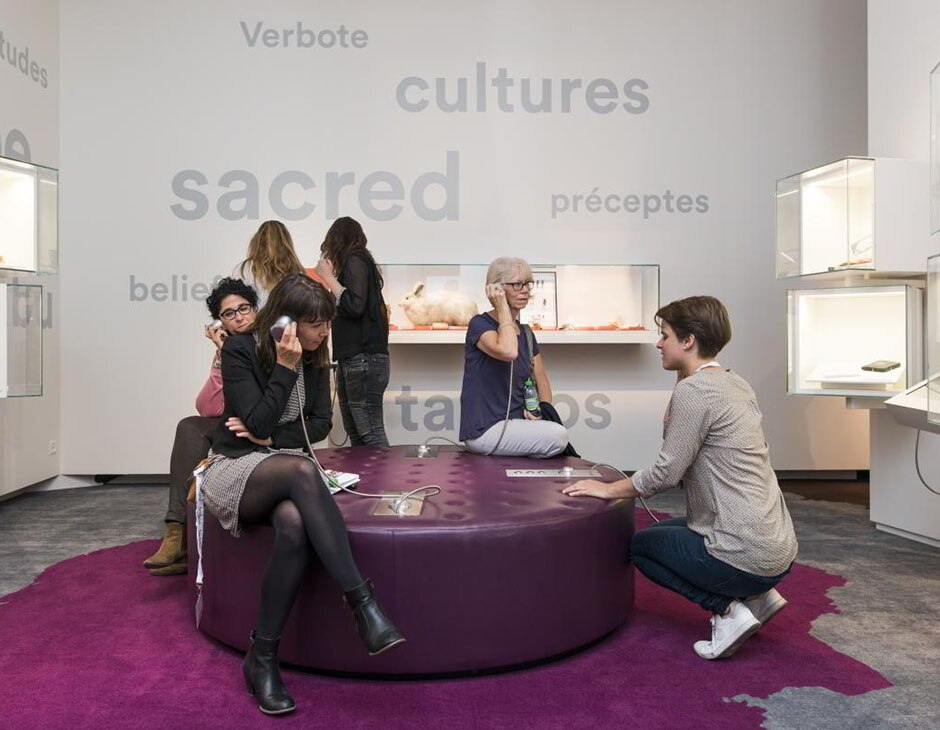 Combine your group's visit with a fascinating demonstration on your choice between two themes.
A world of flavours: Arouse all your senses with a series of sensory experiments.
Coffee, tea or hot chocolate? Discover how the consumption of these three key beverages has evolved through time in various parts of the world.
These activities also include a short tasting session related to the theme of the demonstration.
Fixed price for large groups (25-60 participants)
CHF 39.00 /person (includes Museum admission, one-hour guided tour and a demonstration for approx. 45 minutes)
Duration: 1:30 to 1:45
Tours available in 4 languages: French, English, German and Italian.
From Tuesday to Friday, the Museum opens at 9:00 for groups with a pre-booked guided tour.