Group workshop
Spend a memorable evening in good company! Your group can enjoy a workshop tailored to your requirements, in its own private space and with a professional chef there just for you.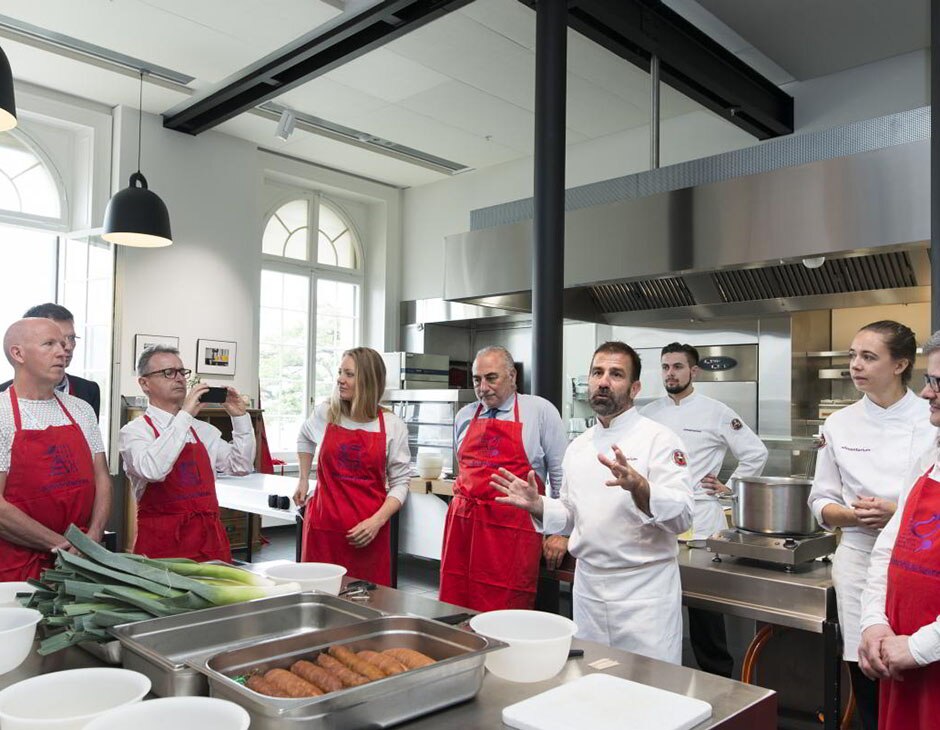 ANYONE AGED 16 AND OVER WISHING TO ENTER THE ALIMENTARIUM BUILDING MUST PRESENT A VALID COVID CERTIFICATE AND PHOTO ID.
Your safety and the safety of our staff is our utmost priority. Hence all our activities have been adapted to the FOPH guidelines. All health and safety precautions in the Museum are to ensure you have a safe visit.
For an evening with friends, a get-together with colleagues or a special event to celebrate, our FoodAcademy welcomes you for a private cookery workshop guided by one of our professional chefs. 
After donning a chef's hat and apron, you make a three-course meal using local and seasonal products. Then, to round off this special evening, you sit down together to sample your culinary creations.
Make the most of this unique activity, treat yourself to a gourmet evening in great company!
Practical information
Time: Tuesday to Sunday from 15:00, exact time to be determined with the client
Price: CHF 80.00 per person
Age: from 16 years
Tailored theme: Upon agreement with our team
Condition: minimum 10 participants