Bespoke workshop
For a get-together with friends or colleagues, or a special event to celebrate, our FoodAcademy welcomes you for a private cookery workshop.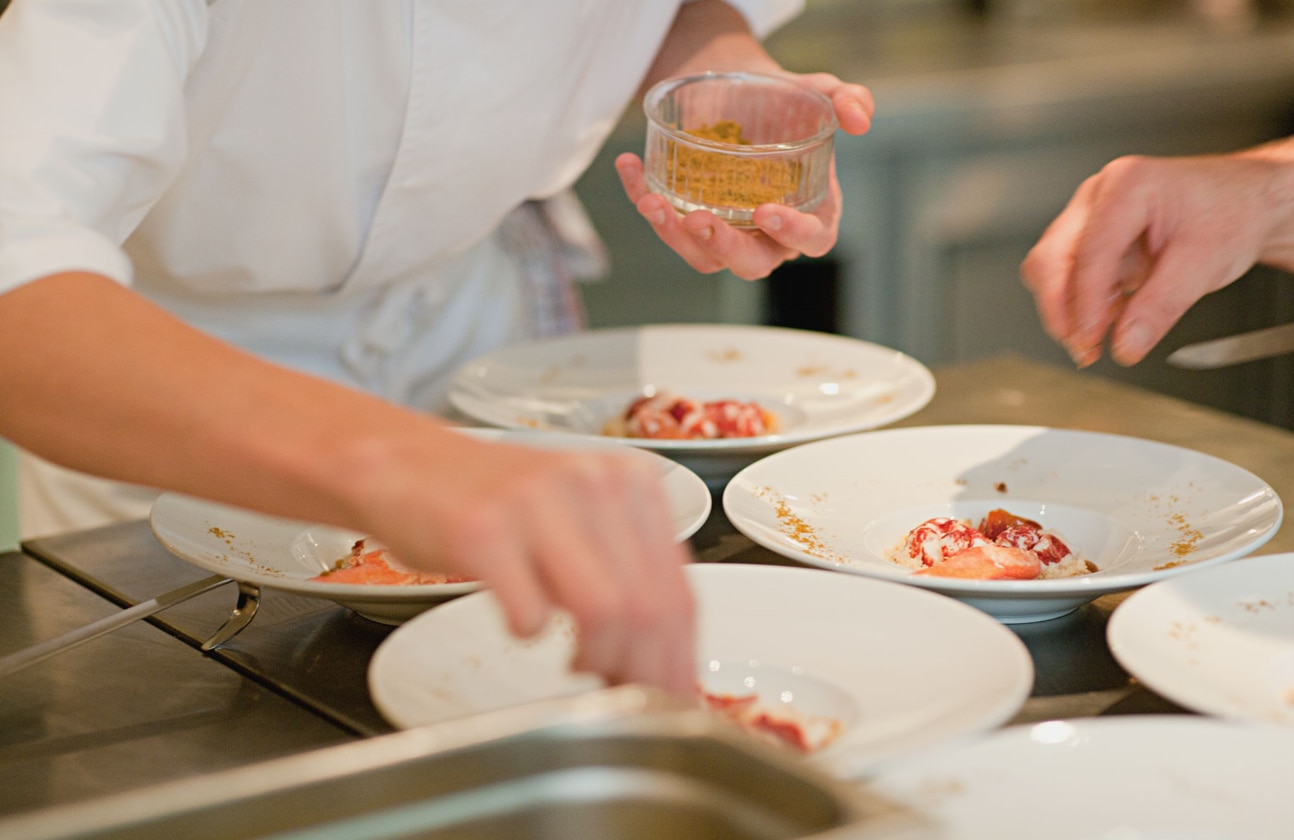 Workshop option 1:
During this workshop, you will prepare part of your three-course meal (starter, main course or dessert) following recipes created by our chefs and using seasonal produce selected with care. Then, you will have the opportunity to share a friendly time together while you sample the meal.
Duration: 2.5 hours (90-minute workshop, 1 hour for the meal)
Price: CHF 200.00 per person
Minimum 4, maximum 24 participants
Workshop option 2:
Turn your day into a unique experience. Awaken your inner chef by preparing a sweet or savoury dish made with local seasonal produce, and then sample your culinary creation.
Duration: 2 hours (75-minute workshop, 45-minute tasting)
Price: CHF 80.00 per person
Minimum 10, maximum 24 participants
Practical information:
Time: from 18:00
Availability: Tuesday to Saturday
Age: from 16 years
Language: English or French
Theme: upon agreement with our team
All information and prices available in this brochure.