Bespoke online culinary workshops
Put your apron on and let's get connected! We don't intend to let the distance between us stop us from cooking together… so the Alimentarium is now running culinary workshops… online!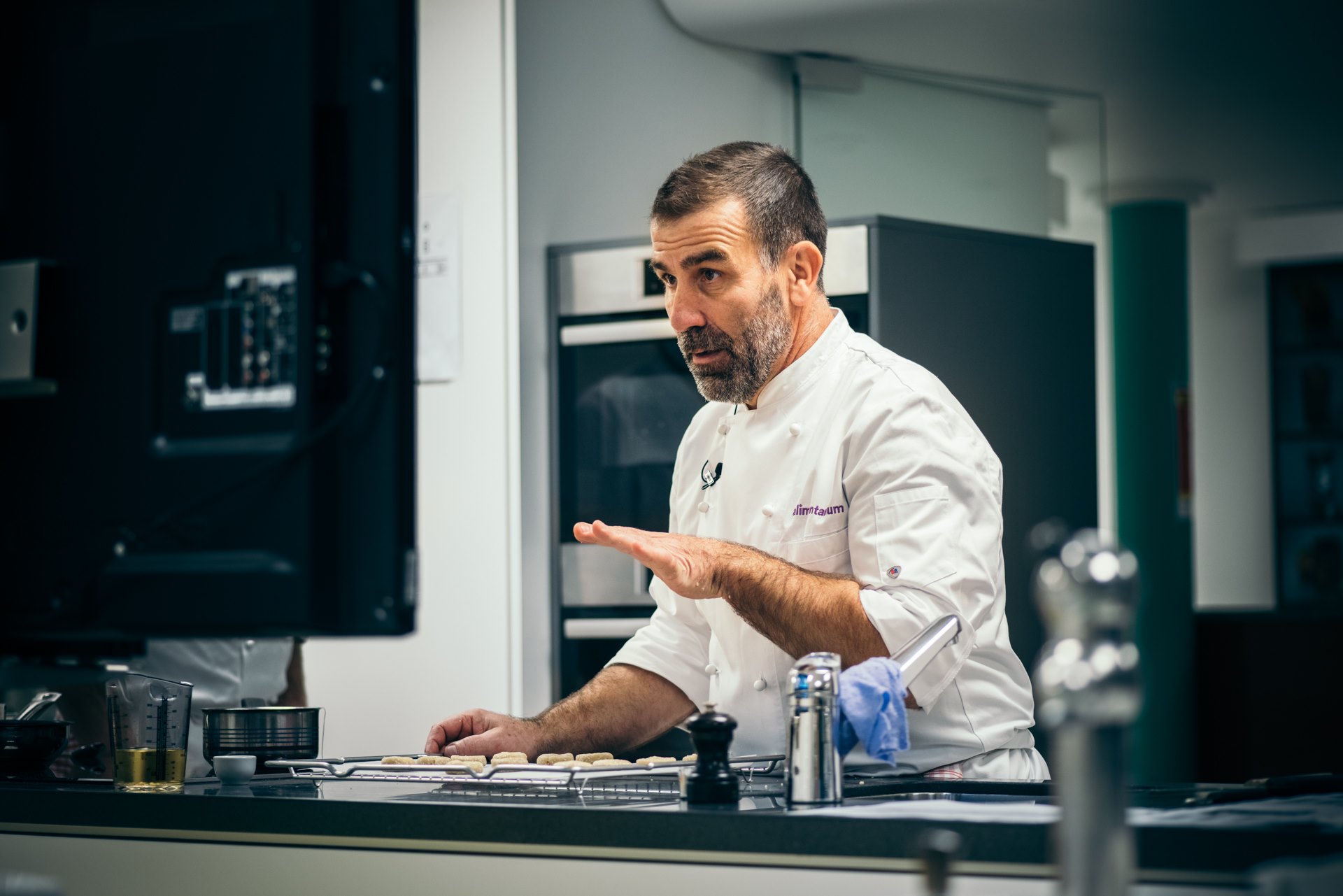 This online workshop promises a unique group activity tailored around your own particular wishes. It's as easy as pie! You tell us what you want, and we'll make it happen. From defining the date, to the most minute detail, feel free to tell us exactly what you would like. Let's create a workshop together that suits you!
Practical information
• Date: To be agreed with our team
• Time: To be agreed with our team
• Duration: From 60 minutes
• Theme/Menu: To be agreed with our team
• Language: To be agreed with our team
• Price: From CHF 30.00/hour
• Number of participants: To be agreed with our team
• Payment: Invoice or credit card