Bespoke online culinary workshops
Put your apron on and let's get connected! The Alimentarium proposes bespoke online culinary workshops for groups! Even if your family, colleagues or friends are faraway, that needn't stop you from cooking together!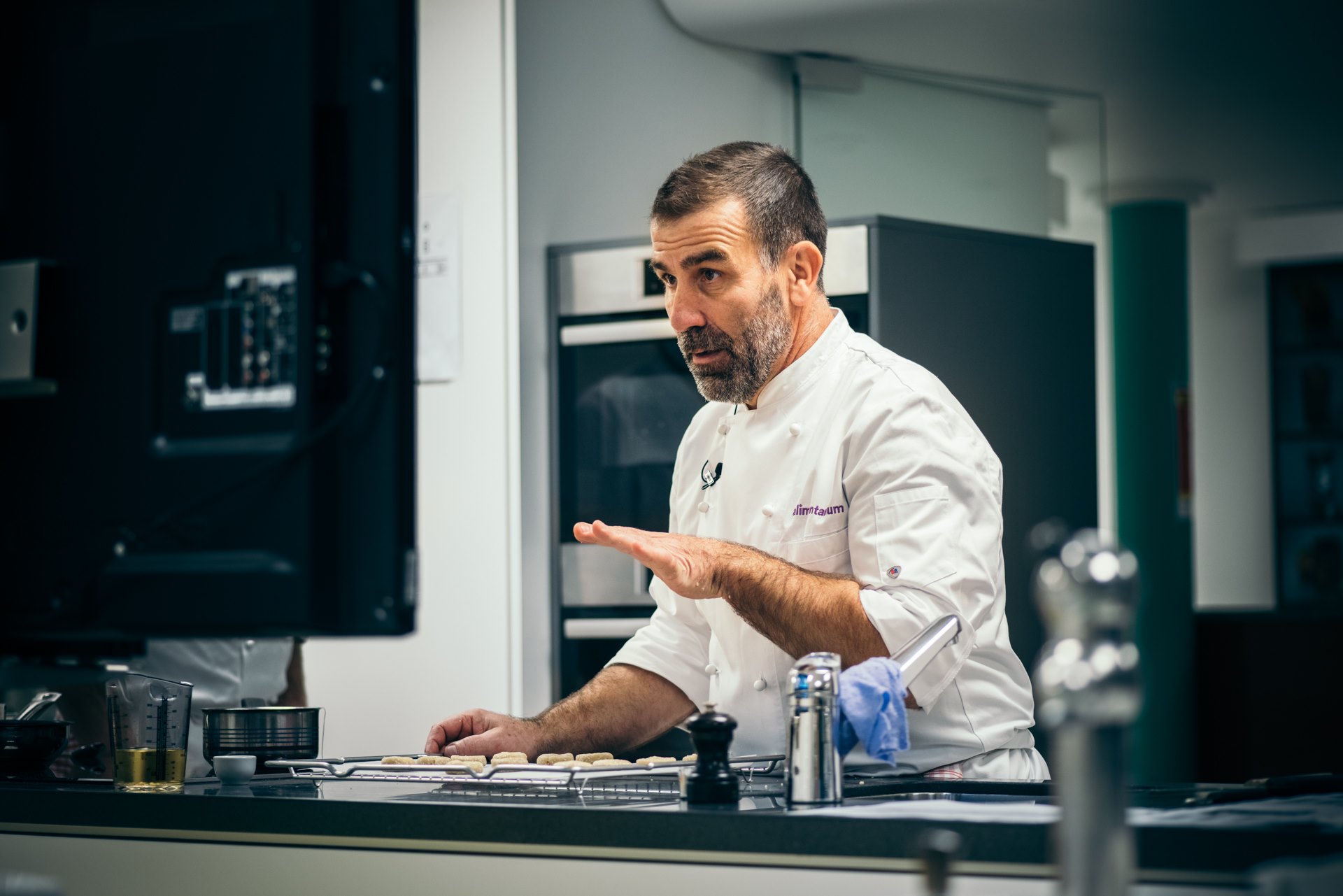 Online culinary workshop for a group of adults
This bespoke online workshop promises a unique activity for groups of colleagues or friends. It's as easy as pie! You tell us what you fancy, and we'll tailor the workshop around your wishes! From defining the date, to the most minute detail, feel free to tell us exactly what you would like. Let's create a workshop together, all to your taste!
Practical information
Date: to be agreed with our team
Time: to be agreed with our team
Duration: from 60 minutes
Theme/Menu: to be agreed with our team
Language: to be agreed with our team
Age: from 16 years Price: from CHF 30.00/hour
Number of participants: minimum 10, maximum 15
Payment: with a credit card
Online culinary workshop – for families
A group of adult/child pairs can book a unique shared online culinary workshop! The concept is quite simple! Adult/child pairs prepare a recipe in their own kitchens, guided by one of our chefs, live online. Tell us what you would like and let's create a crazy cookery workshop together!
Practical information
Date: to be agreed with our team
Time: to be agreed with our team
Duration: from 60 minutes
Theme/Menu: to be agreed with our team
Language: to be agreed with our team
Age: from 3 years
Price: from CHF 30.00/hour
Number of participants: minimum 5, maximum 7 adult/child duos
Payment: with a credit card