Awareness of taste
The Alimentarium gives nurseries an opportunity for children to make sense of their five senses through creative activities, sensory experiments and a cookery workshop.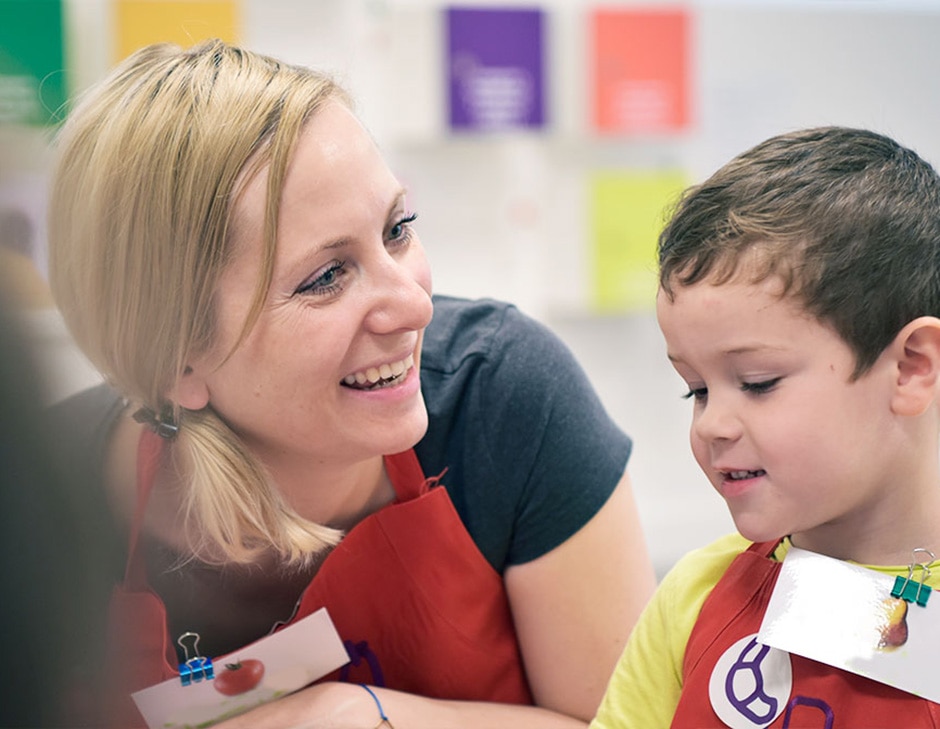 This offer is currently unavailable.
One of the aims of the Alimentarium team is to raise children's awareness of their five senses, in particular of their sense of taste.
Our activity leaders now bring fun, educational activities to nurseries to raise infants' awareness of touch, hearing, sight, smell and taste. Children become aware of their senses between the ages of three and five, so that is the perfect time to introduce them to new tastes and sensations!
"The activity leader really engaged with the children. They had great fun and could not wait for the next workshop each time!"

Amandine von Siebenthal, Garderie du Parc, Vevey
This special programme runs over five weeks, with one of our activity leaders, specially trained in the awareness of taste, visiting the nursery for one hour a week. In the first four sessions, the children learn more about their own senses, understand how they use them and carry out unique sensory experiences. In the fifth session, the children get to explore the Alimentarium JuniorAcademy, for a chance to put their new knowledge to the test. This last part of the programme features activities such as a concert of crudités, edible painting and making mini pizzas!
Practical information
Age: 3 to 6 years
When: every Wednesday morning for 5 weeks
Time: to be arranged according to the children's schedule
Price: fixed price of CHF 480.00 (includes 4 workshops, each lasting one hour, the visit to the JuniorAcademy, teaching material and the activity leader's travelling expenses). The cost and arrangements for bringing the children to the Museum are the nursery's responsibility.