Presentation & lunch
This new offer unravels an inspiring topic related to food and nutrition, topped off with a tasty meal prepared by our very own team of chefs!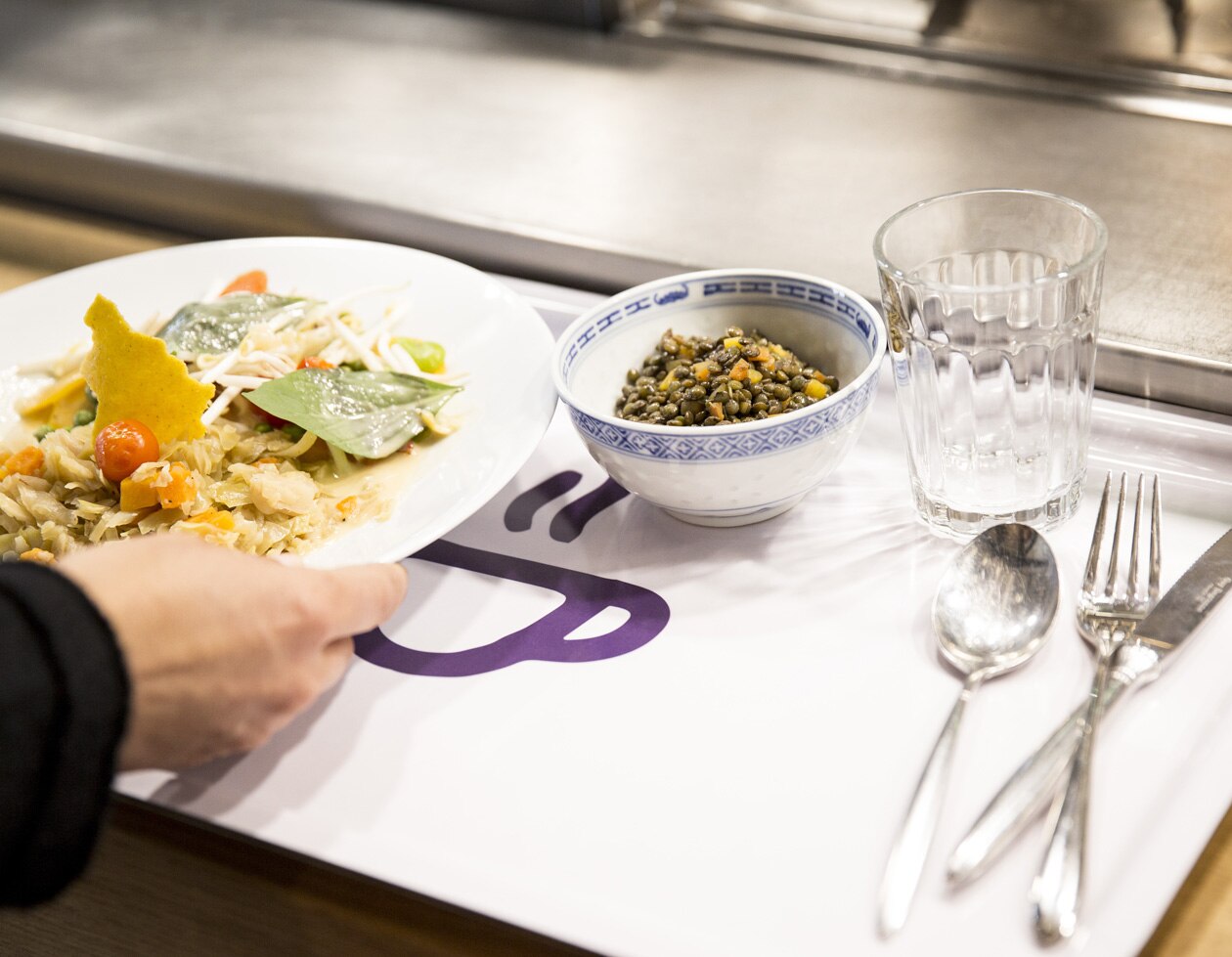 Come and savour a captivating presentation and a delicious meal! Choose whichever topic tempts you on our list and our specialists will be thrilled to share their passion and insight with you. A gourmet lunch together makes this a doubly delicious outing for your group!
Top tip: Presentations available in either French or English. In addition to the suggested list, other topics are available with at least four weeks' notice. For such special requests, please contact us directly on event@alimentarium.org.
Practical information:
This is a group activity for 20 to 60 participants. (The total number of participants may require forming subgroups.)
Price: CHF 54.00 per person, which includes Museum admission, the presentation and lunch. The meal can be served either before or after the presentation. It includes a choice of main course, a set dessert, 0.5 L mineral water and a cup of coffee.
When: Tuesday to Friday, between 10:00 and 17:00. Other days available upon request.
Length: Presentation 45 minutes + 15 minutes for Q&A. Allow one hour for lunch, served between noon and 13:30
Reservation essential via this booking form
Add-on extras upon request:
Guided tour: CHF 150.00/15 participants
Coffee & croissant: CHF 6.00/person
Snack (coffee & homemade cake): CHF 10.00/person
Aperitif (≈ 20 minutes): CHF 7.00/person (1 dl wine, fruit juice, mineral water, breadsticks)
Table service for the lunch: CHF 5.00/person